A rebounder is a small mini trampoline used for exercise. Common exercises like jump roping, jogging in place, aerobics, and be done on a rebounder. The point of the rebounder is to get in a good cardiovascular workout while minimizing the impact on the body by bouncing on the rebounder.
If you're highly coordinated, one of the easiest ways to work your heart is with either a jump rope or a mini-trampoline called a rebounder. You know about the jump rope, but for a rebounder, you can store it under your bed, pull it out, and do mini, joint-safe cardio sessions by hopping and jumping on it for the allotted time. (Take a quick lesson before using it, so you can learn the safety rules.)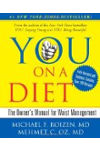 Continue Learning about Exercise Equipment

Exercise equipment such as ankle weights, elliptical machines, exercise bikes and treadmills can aid you in achieving your fitness goals. Each piece of equipment targets certain areas, so it is important to research which one is b...
est for your fitness requirements.
More