The answer to this is "yes" and "no." Using free-weights requires increased stabilization by the joints of the muscles you're exercising. While this increased demand for stabilization is good, it doesn't mean free weights are better. Machines are great when you are unable to properly stabilize through a movement, and require some assistance. In essence, the machine performs the stabilization for you, allowing you to exercise the muscle through its range of motion. Machines are great if your goal is to isolate a muscle, whereas free weights are fantastic for multi-joint movements.
Using free weights-that is, dumbbells and barbells-can help improve your sense of balance, because they develop your proprioception (your ability to balance) as you handle them.

Weight machines don't have the same effect because the weights are attached to a fixed surface, so they you don't develop your balancing ability as you lift them.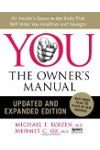 Both machines and free weights have their pros and cons. In regard to strength development research has not shown any differences between the two types of equipment. I personally prefer free weights for the simple fact that I am very petite and feel that many machines are too big for me - making exercises I perform on machines feel awkward and unnatural. It is really your choice of whether you prefer to use free weights or machines as part of your resistance training. Below are some advantages for both free weights and machines to help you decide which may be better for you. In the end, your muscles do not know whether the source of resistance is coming from a machine or free weight. Strength development depends more on the quality of your resistance training program and your effort, rather than the type of equipment that is used.
Advantages of Free Weights:
Free weights are much less expensive than machines.
Many variations of an exercise can be performed with free weights as they allow much more freedom when it comes to movement.
Free weights can easily be moved from one area to another.
People of all ages and sizes can use free weights.
Free weights require an individual to balance a weight through the entire range of motion, which in turn recruits more stabilizing muscles.
Advantages of Machines:
Machines are safer.
Individual muscles can be better isolated using machines as stabilizing muscles are not used to balance weight through an exercise.
Machines are very useful for injury rehabilitation exercises and training programs.
Machines are great for beginners learning new movements as the machine controls the direction of the movement.
Deciding between free weights and weight machines is like trying to decide between salmon and tilapia: they both have their strong points. Free weights (barbells and dumbbells) help you work on balance because your body has to work to balance the weights as well as lift them, while machines can help prevent injuries stemming from poor form because they're built in such a way that they force you to use proper form.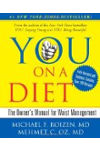 The choice is yours. I prefer free weights as opposed to machines. Free weights force more muscles to be involved and more stability. When using a machine you are isolating muscles. If you are beginner and are new to exercise then machines are your best option. Machines give pictures and description so you will be able to complete with little risk of injury. Once you have become comfortable with machines then move to free weights. However, if you do not know much about exercise then consider seeking advice/assistance from a trainer to lower your risk of injury.
I get this question a lot in my gyms. What is better free weights or machines? Well to be honest there is not one that is better than the other. Free weights and machines have their pros and cons for each. Myself I prefer free weights because it gives me more range of motion to do different things for my exercises. That is one of the downfalls of machines is that you are set in fixed range of motion and cannot change it. With my clients I will train them on both. It is always nice to have variety to your workouts alone with knowing how to use everything is helpful. However, in the end one will not give you better results over the other.
Continue Learning about Exercise Equipment