Color can change your mood almost immediately. Take some time to surround yourself with your favorite colors. The colors that attract you can stimulate or calm you. Decide what you need at work. Do you need to be calmed at work or do you have a tendency to be slow at work and need to be stimulated?

In my experience with a variety of individuals over many years I have come to believe that color had an influence on a person's well-being. Think of how great you feel when you are wearing your favorite color and how uncomfortable you are when you are wearing a color that you dislike. A person's like or dislike of different colors is very individual and unique. When I do a history on a person I always ask about the colors they like and dislike, and where they have them located in their lives. Are these colors at your office, in your wardrobe, your car, your bedroom, or your home? If no, why not?

Surround yourself with colors you love. Life is so short and wonderful. Color is a true gift to each us. It can give you new life to surround yourself with the colors that make you happy, energetic, and powerful.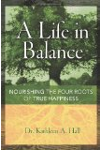 Yellow is associated with the sun and positive energy. In this video, Dr. Oz and Leslie Harrington, from the Color Association of the U.S., explains the biological reaction to yellow and how you can incorporate it into your life.
Continue Learning about Color Therapy