If polyps are found and removed during the colonoscopy, your physician may have you follow up in 3 to 5 years for surveillance as the presence of polyps predisposes you to the formation of new polyps. Biopsy results take about one week to come back. If no polyps are found and you do not have a family history of colon cancer, your next colonoscopy should be 7 to 10 years after your first one.
You should get a colonoscopy every ten years, starting at age fifty. If one of your close family members developed colon cancer before age sixty, or if you have ulcerative colitis, then you may decide to have a colonoscopy before you turn fifty.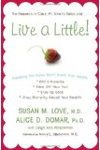 For average risk patients, the first colonoscopy should take place at age 50. After that, and without any symptoms, the next colonoscopy should be 5-10 years later. For high-risk patients (personal or family history of colon cancer, certain genetic disorders) colonoscopy may need to be earlier and more frequent. If symptoms develop then you should consult your doctor to see if colonoscopy is needed sooner.
Starting at age 50, people at average risk of colorectal cancer should have a colonoscopy every 10 years. High risk patients may need screenings more frequently.
Colonoscopy screening is recommended to start at age 50 and typically every 10 years thereafter.
A colonoscopy is used to identify (and remove) precancerous polyps or early cancers. You should have a colonoscopy every 10 years starting at age 50. Alternatively, you may get a flexible sigmoidoscopy every five years, a double-contrast barium enema every five years or a CT colonography (virtual colonoscopy) every five years. However, a colonoscopy will be needed if any of those results are positive.
Beginning at age 50, both men and women at average risk for developing colorectal cancer should have a colonoscopy every 10 years. The risk of developing colorectal cancer increases with age, with more than 90 percent of cases occurring in persons aged 50 or older.
Men and women should begin screening earlier and more often if they have any of the following colorectal cancer risk factors: a family history of colorectal cancer or polyps, a known family history of inherited colorectal cancer syndromes, a personal history of colorectal cancer, or a personal history of chronic inflammatory bowel disease (ulcerative colitis or Crohn's Disease). People with risk factors for colorectal cancer or family history of colorectal cancer should talk with a gastroenterologist about screening at an earlier age and find out how often they need to be screened.
If a polyp is removed during colonoscopy, the patient will receive a report indicating the type of polyp removed. There are several different types of polyps, which are growths in the lining of the colon. One type of polyp – called an adenomatous polyp (or adenoma for short) – is a benign precancerous growth which may develop into colon cancer in the future if not removed.
Removal of an adenomatous polyp prevents that polyp from becoming cancerous, but the patient is still at risk to develop new polyps in the colon. Close follow-up is recommended. The presence of a polyp only means that the patient is at risk for colorectal cancer. It DOES NOT mean that he or she will get cancer, however, continued follow-up with a doctor is important to minimize the risk of developing colorectal cancer in the future. If there is a family history of colorectal cancer, the interval for a follow-up exam may be shortened.
Individuals at any age with certain symptoms should speak with a physician. The following symptoms might indicate colorectal cancer: Blood in your stools, narrower than normal stools, unexplained abdominal pain, unexplained change in bowel habits, unexplained anemia, and unexplained weight loss. These symptoms may be caused by other benign diseases such as hemorrhoids, inflammation in the colon or irritable bowel syndrome. If you experience any of these symptoms for more than a few days, talk to a gastroenterologist.
After your first colonoscopy, your next one can be about 10 years later. If your doctor finds polyps, you should come back in two years.
Colonoscopies are important procedures to help detect colon cancer. To learn more about colonoscopies, watch this video by Dr. Oz.
This depends on your risk factors for colon cancer but typically, without any family history, you should have a colonoscopy every 10 years after the age of 50. If there is a family history or a personal history of premalignant polyps then a colonoscopy should be scheduled more frequently.
After 50, you should have a colonoscopy every 10 years. You should have the test more frequently if you have a family history of colorectal cancer.
Continue Learning about Colonoscopy