An endoscope is an instrument used to look inside the gastrointestinal tract. This can be done either from above (through the mouth) or below (through the anus). Endoscopic exams include:
Colonoscopy
Sigmoidoscopy
Upper endoscopy (also called gastroscopy)
To protect the blood supply, the Red Cross asks people who volunteer to donate blood a number of questions. One of the newer questions — "Have you had an endoscopic exam within the past 6 months?" — relates to the extremely rare risk that the hepatitis C virus was accidentally transmitted during the procedure.
The instruments used in endoscopic exams are treated with a high level disinfectant after each use. The risk of getting an infection from one of these instruments is extremely rare if proper disinfectant techniques are used. However, the risk is not zero.
There was a recent hepatitis C outbreak in Nevada related to one endoscopy center. This seems to be an isolated problem at just this one center. However, the Red Cross takes every possible precaution to help maintain a safe blood supply. By asking this kind of question, the Red Cross can fully investigate a potential concern.
I called the American Red Cross. Having an endoscopic exam does not mean you can't donate blood. You can, even if you had the exam performed fairly recently.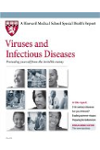 Continue Learning about Colonoscopy