Internal Medicine Specialist Dr. Keri Peterson discusses how many colds most American adults get each year. Watch Dr. Peterson's video for information on health and wellness.
Most American adults catch two to four colds every year. That's part of the trade-off of living in this world. You know, interacting with people: shaking their hands, touching things they've just touched, kissing them, and whatever else comprises interacting in your life. Unless you can swear off people and hire someone to clean every doorknob before you touch it, washing your hands is the best way to prevent colds.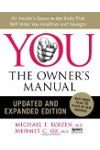 Colds are more common than influenza. Adults often have a cold or two each year, and children may have as many as eight colds a year.
Influenza is extremely common worldwide. During "flu season", which is generally during fall and winter, outbreaks affect people in great numbers. In the United States, seasonal influenza affects from 5 percent to 20 percent of people each year, with about 200,000 of those people having to be hospitalized for complications related to influenza, and an average of 36,000 dying from these complications.
Colds are certainly common: More than 1 billion cases of the sniffles occur each year in the United States. Colds are the number one reason people miss work and school, and they account for more doctor visits than any other illness. Children get the most colds, anywhere from two to six a year, on average. Adults fare a little better: They come down with an average of one to three colds annually.
Continue Learning about Cold and Flu