There are several ways you can help prevent the flu:
Get a flu vaccine. The CDC (Centers for Disease Control and Prevention) cites the yearly flu vaccine as the first and most important step in protecting against flu viruses. Look for information regarding flu vaccination clinics or talk with your doctor.
Take everyday precautions to stop the spread of germs. For example, wash your hands, cover your mouth and nose with a tissue when you sneeze, and avoid touching your eyes, nose and mouth.
Take antiviral drugs if your doctor prescribes them. If you get the flu, antiviral drugs can treat your illness. They make the illness milder and shorten the time you are sick. They may also prevent serious flu complications.
Trinity Health is a Catholic health care organization that acts in accordance with the Catholic tradition and does not condone or support all practices covered in this site. In case of emergency call 911. This site is educational and not a substitute for professional medical advice, always seek the advice of a qualified health care provider.
Don't let the flu bring you down this cold season. Watch this video for tips from Coliseum Health Centers on how to fight the flu.
The best way to protect your family is to get a flu vaccine. The flu vaccine gives you and your family about an 80 percent or better chance of preventing the flu.
There are two forms of flu vaccine: a shot and a nasal spray (a mist that is sprayed into the nose). Talk to your pediatrician about which vaccine is right for you and your family.
Other ways to prevent flu include practicing good hand hygiene to stop the spread of germs.
Wash your hands often with soap and warm water.Cover your mouth and nose when coughing or sneezing. Disinfect high-traffic surfaces (door handles, tabletops).
The best way to protect yourself and those you love (especially the very young and the very old) from contracting influenza is by obtaining an influenza vaccination each year. The CDC recommends everyone 6 months and older receive the influenza vaccination by October every year.
To avoid getting the flu and to reduce its severity should you become infected, the Centers for Disease Control and Prevention (CDC) recommends anyone age six months and older get a flu shot as soon as it is available each fall. Vaccination is especially important for people at high risk for complications from the flu, including those who are pregnant, are age 65 or older, have a chronic health problem, are healthcare workers or who live or work around the elderly. The vaccine helps your immune system fight off the flu virus when you're exposed.
The best way to prevent influenza (flu) is to get vaccinated. Each year, researchers decide what strains of influenza are most likely to become widespread, and they produce a vaccine that protects against these strains. Usually, the vaccine protects against the three most likely influenza viruses that year. Sometimes vaccines are produced for a specific type of flu, such as H1N1. In people in certain risk groups, antiviral drugs may also be used to prevent influenza.
In addition, you can avoid coming into contact with the influenza viruses by washing your hands regularly, staying away from large crowds when influenza is widespread. Staying rested, getting adequate exercise and eating nutritious food may also keep you from getting influenza or its complications.
Influenza can be prevented by getting the influenza vaccine, or flu shot, every year. Because influenza is seasonal, so is the flu shot. In other words, last season's flu shot may not protect against this season's influenza.
However, the flu shot is only a start to preventing influenza. Good sleep quality, proper nutrition, covering your cough and hand-washing are necessary in protecting yourself against influenza.
Prevent the flu by doing two important things: Get your seasonal flu vaccine and practice good hygiene. Each year, the flu vaccine (both the shot and nasal spray) is designed to protect you against the three strains of the virus expected to be the most common.
Experts say the flu vaccine is the best way to guard yourself against the flu, but it is not 100 percent effective. There are strains of flu not included in the vaccine, and some people—especially if they're older or under the age of two—may get sick even if the strain they're exposed was included in the vaccine. That's why practicing good hygiene is also essential. To practice good hygiene:
Wash your hands frequently with soap and water.
Use an alcohol-based hand sanitizer if there is no sink or soap available.
Keep your hands away from your eyes, mouth and nose.
Steer clear of anyone who is sick.
Here are some steps to take to minimize the likelihood of catching the flu:
Surface transmission of the flu and other viruses is more common than by sneezing or coughing. Many of the most concerning viruses can be transferred via public surfaces or people touching one another—such as handshaking, door handles, gas pumps, sharing pens, etc. Therefore, avoid touching your face when you are in public places and immediately afterward until you have a chance to wash your hands well. If you use a public bathroom, use a paper towel to turn off the water knobs and then to open the door to leave the bathroom to keep your hands clean.
Keep preschool age children at home and away from childcare settings with large numbers of other children with runny noses. The last place you want to be with a sick child is an emergency room or a doctor's office, because these places will certainly increase your chances of getting the flu or some other infectious disease.
If you do get the flu, stay home. Sip water all day, as opposed to guzzling all at once. Eat as little as possible; if hungry, stick to light food, mostly juicy fruits and salad. Once you are ill, it is important not to overwork your body digesting heavy meals. Anorexia of infection (loss of appetite) is one way the body has of activating a more powerful immune response.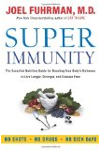 There are two main ways to prevent the flu: limiting exposure to the virus and getting the flu vaccine.
Teach your child ways to prevent spreading or being exposed to the virus. These include:
Have him cover his mouth and nose when he coughs or sneezes.
Have him use tissues to clean his nose.
Have him wash his hands after coughing, sneezing or cleaning his nose.
Set a good example by doing these things yourself. Keep children who have the flu away from elderly people and anyone with a long-lasting (chronic) illness. You should also follow these guidelines:
Stay away from crowded places, such as movie theaters, malls and even church meetings and nurseries during a flu epidemic.
Wash dishes in hot, soapy water to kill viruses.
The best way to prevent respiratory infections is to wash your hands often and well. Apply soap to wet hands and scrub hands vigorously for 10 to 15 seconds before rinsing.
Continue Learning about Cold and Flu