You can avoid getting sick in the winter by practicing good handwashing, getting an influenza vaccination, and most importantly having a healthy diet and getting regular exercise to improve your immune system.
There are several theories as to why we get sick in the winter. It might be because we huddle in confined areas to avoid the cold, or that we become deficient in vitamin D from lack of sun so our immune systems are compromised. It also may be that microbes survive a lot longer in cold weather and low humidity, so they can hang out longer before infecting us.

No matter what the season is, the real secret to preventing infection is making sure you keep your hands clean. In fact, it's the single best way to stop the spread of illness-causing germs. But you can't just hastily wash; you need to make sure you use proper hand-washing technique to get those germs off your mitts.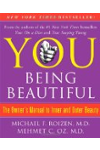 Continue Learning about Cold and Flu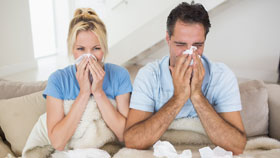 Colds and flu are both viral infections, but have different symptoms. With a cold you will have symptoms such as a runny nose or a sore throat. Flu symptoms come on suddenly and may include fever, body aches or vomiting. While the...
re is no cure for either, there are treatments -- chicken soup, nasal sprays, rest -- which can help your feel better.
More