Good news, coffee drinkers. Your daily coffee habit likely is not harming your heart and may in fact be offering it some protection from heart disease. One recent research study found that drinking coffee is not likely to cause someone to be hospitalized for a heart arrhythmia (irregular heartbeat). The results of another study supported the possibility that moderate coffee drinkers may be slightly less likely to die from coronary heart disease.

Coffee drinkers who drink four or more cups a day seem to benefit the most. The results of both studies will need to be confirmed with more research. So if you are not already a coffee drinker or only drink moderate amounts of coffee, this is not your cue to increase the amount you currently drink. Also, if you have known heart disease or heart rhythm problems, talk with your doctor about coffee consumption. However, if you are already a moderate coffee drinker with no known heart problems, drinking coffee may be helping you do more than wake up in the morning: it might be delivering benefits for your heart health.
Continue Learning about Coffee & Health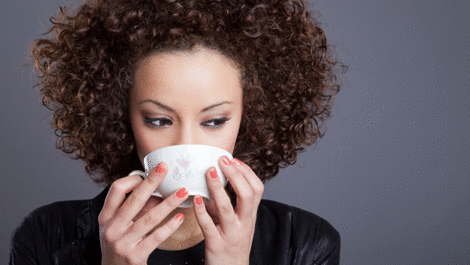 Coffee can be beneficial to your health if used in moderate amounts. Learn more about coffee from our experts.