To reduce your caffeine intake (and keep more money in your wallet), try limiting yourself to one caffeinated drink per day, no more than two cups in volume. Eliminating caffeinated sodas limits your sugar intake as well as your caffeine intake. Because highly refined sugars are harder on your endocrine system than less refined ones, sweeten your coffee with raw sugar instead of white sugar, if available. Take your caffeinated drink no later than noon so it won't interfere with your sleep later. If it's the warmth or taste of a cup of java in the morning that keeps you drinking coffee, try substituting one of your cups of caffeinated coffee with a decaffeinated cup. If you simply need a warm drink in your hand, try drinking hot apple cider or caffeine-free herbal teas. If a buzz is what you seek, try exercising in the morning to give yourself a burst of energy for the day and raise your metabolism so you can burn calories faster.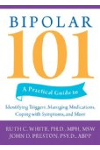 To avoid withdrawal symptoms, reduce the amount of caffeine gradually. Begin with a 5-ounce reduction of coffee or cola every five to seven days until low doses are reached (100 to 120 mg per day). This dose can be maintained or discontinued altogether. Gradual withdrawal from caffeine can take up to several months.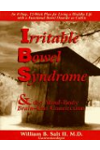 To lower your caffeine intake, you need to be aware of your main sources of caffeine and slowly taper off the levels you are consuming. Watch Nicole Avena, PhD, share her tips for how to reduce the amount of caffeine you ingest.
You should lower your caffeine intake by slowly phasing caffeine out of your diet, since going cold turkey could be dangerous. In this video, Dr. Michael Breus will explain how to reduce your caffeine intake safely over several weeks.
Continue Learning about Coffee & Health