Caffeine is a safe therapy that can boost the pain-relieving effect of analgesic medications. Pregnant women should avoid excessive caffeine use, which has undesirable stimulant effects. It's best to limit use to two cups per day or less of caffeinated beverages. Studies do not show any link between using caffeine during pregnancy and risk for birth defects.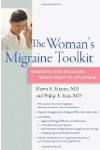 Caffeine is a stimulant that tends to make us more alert and energetic. It is present in many commonly consumed foods, including coffee, tea, chocolate, and many soft drinks.
Caffeine affects the baby in the uterus: You drink a cup of coffee and get all buzzed up and so does your baby. But no lasting effects have been found after birth, as long as the daily consumption of caffeine is less than six 8-ounce cups of coffee each day (or about 150 milligrams of caffeine).
More research is needed to clarify the effects of caffeine on pregnancy. Many women who consume significant amounts of caffeine during pregnancy also smoke cigarettes and/or drink alcohol, and the effects are hard to separate.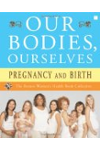 More About this Book
Our Bodies, Ourselves: Pregnancy and Birth
ALL THE INFORMATION YOU NEED TO MAKE WISE DECISIONS ABOUT YOUR PREGNANCY AND THE BIRTH OF YOUR CHILD -- FROM THE EDITORS OF THE CLASSIC "BIBLE OF WOMEN'S HEALTH" Pregnancy and birth are as ordinary...
Continue Learning about Coffee & Health