There are many benefits to drinking coffee, but a recent study proved that coffee could actually fight cancer. Watch disease prevention specialist William Li, MD, discuss how coffee can pick up your mood, and also lower your risk for liver cancer.
A recent study found that women who drank at least 4 cups of caffeinated coffee had a 25% lower risk of developing uterine cancer compared to those who drank less than 1 cup of coffee a day. Plus, this pick-me-up has been shown to reduce the risk of a host of cancers including breast, uterine, kidney, liver, colon and prostate.
You don't need to buy European or fancy roasts to fight cancer. In fact, drinking lighter roasts such as American roasted beans is superior because they contain more cancer-fighting antioxidants and caffeic acid, shown to suppress certain cells.
By drinking just 1 cup of regular coffee per day, you can reduce your risk of all cancers by 3%. To get the full benefit of coffee's cancer-fighting properties, drink 3 cups a day, unless you find this amount too stimulating.
This content originally appeared on
doctoroz.com
More coffee talk on Prostate Cancer... The National Institute of Health (NIH) funded a study published in 2009. The study followed 50,000 male health professionals for 20 years and found that men who drank 6 or more cups of coffee daily (decaff or regular) reduced the chances of developing advanced prostate cancer by 60%, men who had more than 4-5 cups a day saw a 25% reduction, and men who drank up to 3 cups a day saw a 20% reduction compared to men who didn't drink coffee at all. Please note that the research has been done with coffee, not caffeine loaded energy drinks!

Be aware that in some people coffee can cause heartburn, and worsen the symptoms of irritable bowel syndrome as well as raise blood pressure. It may also be prohibited in people with cardiac arrhythmias.
Coffee seems to protect against cancer according to latest findings. It appears that the antioxidants in coffee are responsible for this protective effect. Remember to include a variety of vegetables, fruits, legumes and whole grains to your daily diet for extra antioxidants.
Coffee at one time was thought to cause cancer, but that has since been disproved. Current research shows that drinking coffee can help women ward off uterine and breast cancer. Another study shows that ingesting coffee can cut the risk of liver cancer. Recommended intake is between one to four cups a day.
Continue Learning about Coffee & Health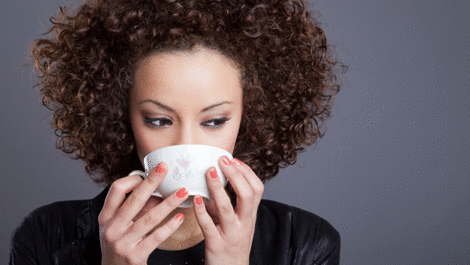 Coffee can be beneficial to your health if used in moderate amounts. Learn more about coffee from our experts.