You may be happy to know that caffeine can be good for the brain. Everyone who relies on their morning cup of Joe knows caffeine can boost energy and enhance focus and concentration. It turns out that caffeine's trick is to imitate another compound in the brain that, when bound to specific receptors in the brain, is responsible for signaling the body that it is tired and needs rest. When you ingest caffeine, those receptors bind it instead, blocking the other compound from telling the body it needs to rest and providing a stimulating effect.

But caffeine goes farther than just helping you get through Monday morning. Substantial evidence indicates that caffeine protects against neurodegenerative diseases like Alzheimer's, dementia and Parkinson's disease, and moderate coffee consumption in midlife has been tied to lower risk of dementia in advanced age.

Be careful, though -- it is possible to have too much of a good thing. Aim for no more than 400 milligrams (mg) of caffeine per day, which is equivalent to a Starbucks "venti" size, 4 cups of home-brewed coffee, 10 cans of soda or 2 "energy shot" type drinks. Coffee has also been linked to lower risk of diabetes and heart disease. So enjoy your morning brew -- in moderation.
Neuroscientist and Alzheimer's disease expert Dr. Gary Small explains whether or not coffee is good for your brain. Watch Dr. Small's video for important tips and information about brain health.
Coffee can protect the brain. One study found that coffee can help keep the blood-brain barrier intact; this barrier acts as a coating, and protects the brain from unwanted materials and damaging elements, like harmful cholesterol. Another study showed that coffee may also improve short-term memory. Coffee is high in antioxidants; Americans get most of their antioxidants from coffee. Drinking one or two cups a day is healthy, just remember to use modest amounts of milk and sugar.
According to studies, drinking 24 ounces of coffee decreases your risk of Parkinson's disease by 40 percent and your risk of Alzheimer's disease by about 20 percent. Why? Researchers are not quite sure, except that it appears caffeine has a beneficial impact on neurotransmitters.

Caffeine's effect is substantial, whether it's coffee or in low-calorie soft drinks. It can help you live three to six months younger.

Warning: For some people, too much caffeine causes irregular heartbeats, difficulty with diabetes, upset stomach, anxiety, or migraines. And in men, if you suffer from an enlarged prostate condition called benign prostatic hypertrophy, caffeine can make it worse by causing spasms in the urethra.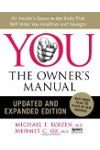 Continue Learning about Coffee & Health