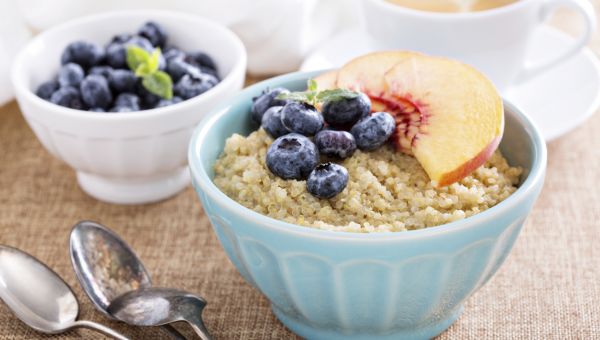 The lining of your blood vessels? Super important. Keeping those cells healthy can help ward off heart disease and more.
So treat them right. Eat your oatmeal. Or your Fiber One. A study suggests that a high-fiber breakfast may be kinder to the lining of your blood vessels than a high-glycemic-index breakfast like cornflakes.
Breakfast Breakthrough
When researchers evaluated how eating different types of food affected the health and function of the endothelium—that all-important layer of cells that lines the inside of your blood vessels—the results suggested that glycemic index matters. After having cornflakes, a high-fiber cereal, a glucose supplement, or just water first thing in the morning, the study participants' endothelial cells were most impaired by the cornflakes or supplement. Not good, because impaired function may eventually translate to damage—and damage opens the door to atherosclerosis and heart disease.
Glycemic Index Breakdown
Researchers don't really know why the foods on the higher end of the glycemic index, like cornflakes and glucose, had a harsher effect on participants' blood vessels. All that is known for sure is that these types of food move blood sugar higher, faster. And somehow this may translate into wear and tear on blood vessels.
Medically reviewed in April 2019.