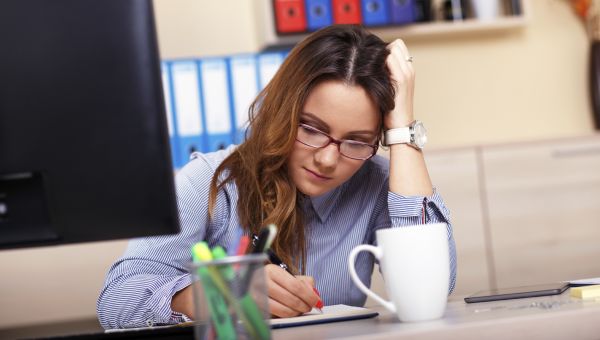 In season five of The Office, Dwight Schrute (Rainn Wilson) stages what he hopes will be a more compelling fire drill by setting the office on fire. This causes easy-going paper salesman Stanley Hudson (Leslie David Baker) to have a heart attack.
That may seem like a far-fetched (and felonious) example of workplace-related heart attacks, but your work can be hard on your heart. Researchers from U.S. Public Health Service presented data at the American Heart Association's Epidemiology/Lifestyle 2016 meeting, revealing:
79 percent of food preparation/ serving employees had a poor quality diet (ironic!).
90 percent of protective service workers (police, e.g.) were overweight or obese; 77 percent had undertreated or untreated elevated total cholesterol; and 35 percent had undertreated or untreated high blood pressure.
69 percent of sales people - including office and administrative-support employees - had undertreated or untreated elevated total cholesterol.
82 percent of office workers didn't get minimum levels of physical activity.
Where and how you spend 40+ hours a week has a huge influence on your health. So here's how to dodge the heart hazards of your workplace:
Eliminate red meats, processed meats, and egg yolks; eat healthy proteins (skinless chicken, beans, fish) and nine servings of fruits and veggies daily.
Stand up every 30 minutes and walk 10,000 steps daily.
Meditate 10 minutes daily.
Get 7-8 hours of sleep nightly.
Ask your employer to invest in employee health programs (insurance cost reductions for healthy numbers; better vending options; rebates for gym membership, etc.).
Medically reviewed in September 2018.