In order to ascertain your overall cardiovascular health, one needs to undergo the following tests:
Lipids (cholesterol, low-density lipoprotein, high-density lipoprotein)
Exercise echocardiogram
Echocardiogram with myocardial mechanics
Carotid IMT (intima-media thickness)
Electrocardiogram (ECG)
I like to recommend three simple and popular tests that can be done by an individual at home to get an estimate of their overall cardiovascular health.

First, the 1.5-mile walk/run. Record your best time to complete a 1.5-mile run. If it takes you more than 12 minutes, your cardiovascular shape leaves something to be desired. Less than 10 minutes is an excellent time. This measures overall conditioning and leg strength.

Second, push-ups. Can you do more than 40? If so, you have good upper body strength. Less than 25 and you should consider getting to the gym.

Lastly, touch your toes. Flexibility is an important part of fitness and overall cardiovascular shape. It allows for safe exercise and avoidance of injury.

These three simple tests can give a person a quick simple way to estimate their cardiovascular health in their own home and without the need for sophisticated equipment. Remember, always consult your physician before beginning a new fitness program.
You shouldn't just have regular readings with your book club. Have regular readings to track your vital health numbers, too. Instead of measuring your weight-loss success through the scale, the real measurement—and test—of your success is seeing whether you've reduced your cardiovascular risk, as evidenced in the following test readings:
Blood Pressure: Optimum level is 115/76 mm/Hg. Blood pressure readings can be variable, so have your BP taken in the morning, during the day, and at night, as part of your normal activities (except for 30 minutes after exercise, when it will naturally be higher then lower). Take the average of three readings to come up with your base number. After that, take readings every month to help you monitor your progress (if it's high, then you can track it daily.)
Lipid Profile Blood Test: Have one now to establish your baseline measurement, then have your blood analyzed every other year so you—and your doctor—can watch changes and make appropriate adjustments to your eating and/or drug plan.
HDL (healthy) cholesterol: The ideal number is greater than 40 mg/dl. Like basketball players, the higher the better. In fact, if your HDL is over 100 mg/dl, the chances of heaving a heart attack or stroke related to lack of blood flow are smaller than the chance that a Hollywood celeb could walk through Boise unnoticed. (Except in some extremely rare cases where HDL malfunctions inside the body, there has never been a heart attack or lack of blood flow stroke reported in the entire medical literature with a functional HDL over 100).
LDL (lousy) cholesterol: Ideal is less than 100 mg/dl if you have any risk factors of heart disease or 130 mg/dl if you are otherwise healthy as a horse and your ancestors never suffer heart disease. By the way, research shows that for all women, and men over 65 old, the LDL number isn't nearly as important as the HDL. So women and men over 65 don't need to obsess too much over LDL levels unless their HDL levels are too low.
Fasting Blood Sugar: Below 100 mg/dl.
C-reactive Protein: Below 1 mg/dl. Measures levels of inflammation in blood vessels, a marker for many types of diseases.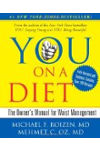 There are several ways to determine your overall Cardiovascular Health.

One of the most famous and validated is what is called the Framingham Risk Assessment. This was born out of the Framingham study, which has been a long‐standing and ongoing study of Cardiac Risk.

The calculation is scored based on a group of factors that all impart some degree of risk and when clustered, that risk increases.

Those factors include:
• Age
• Gender
• Total Cholesterol
• HDL Cholesterol
• Blood Pressure (and treatment for high blood pressure)
• Smoking history.

It gives an estimate of 10 year risk in adults over 20 years of age who do not have either Coronary Disease or Diabetes (which is considered a Risk Equivalent). These are estimates of "Hard Outcomes" meaning Heart Attack and Death.

There are several diagnostic tests that also help to "Risk Stratify" including stress testing, either with ultrasound (echo) and nuclear imaging and the most recent advancement in non‐invasive testing; coronary CT angiography and calcium scoring.

This is a way to image the coronary arteries in a much less invasive manner than having to do a heart catheterization and has been correlated well with Cardiac Cath. It is particularly helpful for people with what would be considered low to intermediate Framingham risk and who have had an equivocal stress test.

Your doctor can help you understand which test might be best for you.
Continue Learning about Heart and Circulatory System