To clear the arteries, we need to increase the function as well as the size of the healthy HDL cholesterol. Help can come in the form of niacin, omega-3 fatty acids, and vitamin B5, as well as some new-generation fibrate and statin drugs. Meanwhile, the low-grade inflammation occurring in response to LDL cholesterol sounds the alarm that summons your body's reinforcement immune cells called macrophages.

These macrophages eat the LDL cholesterol, becoming engorged with fat and blowing up like marshmallows, then attach to the arterial walls. Pathologists call them foam cells, as they clog the artery walls. An arterial plaque is born.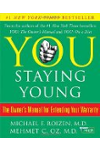 Continue Learning about Heart and Circulatory System

Your circulatory system is made up of your heart and three main types of blood vessels -- arteries, veins and capillaries. Your heart is at the center of the system, acting as a pump to distribute nutrient- and oxygen-rich blood t...
hrough your body; it then takes away carbon dioxide and other waste your body doesn't need. Signs of poor circulation include cold hands and feet, numbness, dizziness, migraines, varicose veins and pain in your feet or legs. Untreated, poor circulation can lead to stroke, high blood pressure, kidney damage and other diseases. Learn more about your heart and circulatory system with expert advice from Sharecare.
More