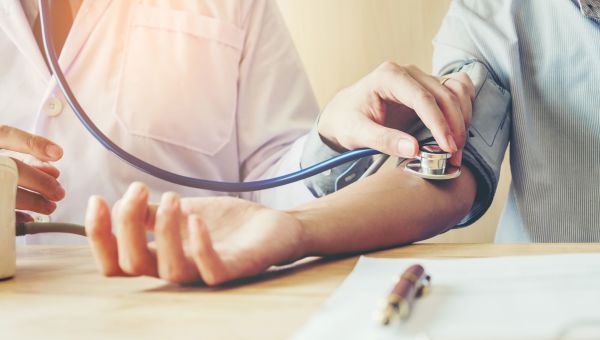 Research shows that fluctuations in blood pressure can increase risk of mortality—and your meds might be to blame.
If you live with hypertension, chances are you're taking medications and following a certain diet to keep your blood pressure stabilized. But now researchers say if your high blood pressure (HBP) fluctuates between doctor visits, your antihypertensive meds might be to blame.
A study showed that alpha blockers and alpha-2 agonist are associated with an increased risk of variations in HBP readings, and those variations correspond to an increased risk of mortality. The researchers of the study said, "blood pressure medications that produce more consistent blood pressure [show] better mortality outcome...Those medications include ace inhibitors, angiotensin receptor blockers, calcium channel blockers and thiazide diuretics."
So if you have HBP, ask your doctor about doing a multi-day monitoring test to check on how varied your readings are. If they aren't steady, talk about finding a treatment plan that will maintain an even control of your blood pressure. It could save your life.