People with fibromyalgia do not become crippled with the condition, nor is there any evidence that it affects their lifespan. Nevertheless, due to varying levels of pain and fatigue, there is an inevitable contraction of social, vocational and avocational activities that leads to a reduced quality of life. As with many chronic diseases, the extent to which people succumb to the various effects of pain and fatigue are dependent upon numerous factors, in particular their psychosocial support, financial status, childhood experiences, sense of humor and determination to push on.
Continue Learning about Chronic Pain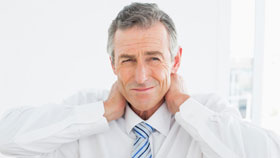 Chronic pain includes headaches, migraines, back pain, arthritis, fibromyalgia, and other types of pain that last more than a few weeks. Learn how to manage chronic pain and improve your quality of life.