chronic pain is one of the most common reasons people seek out medical care. The solutions for dealing with chronic pain, many times, is in the hands of the individual . You have to be willing to make some lifestyle changes and become consistent in your workouts. That consistency in a balanced movement program will be the solution for many of the chronic conditrions people suffer with. Of course aways get clearance to work out from your Doctor but please take the time to move consistently.
When acute pain lasts for weeks into months then it is called chronic pain, and the body begins to behave differently. Chronic pain prevents sleep and often results in daytime fatigue, poor concentration, irritability, and difficulty dealing with others, including family members, friends, and co-workers. For those who juggle caregiving with careers, chronic pain can make life seem overwhelming with feelings of anxiety, anger, depression, hopelessness, and even suicide.
Chronic pain is relentless—and expensive, with social costs in disability and lost productivity estimated at more than $100 billion annually. Chronic pain causes nearly 40 million visits to doctors and other health-care providers and can extend hospital stays, hinder recovery, and intensely change your quality of life.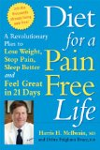 Chronic pain is pain that is of long duration and typically occurs from repetitive microtrauma. An example of chronic pain is low back pain. Chronic pain can last from months to years. A previous injury may have caused this lasting pain, or the pain may be undiagnosed.

Chronic pain normally does not go away with rest and inactivity, and frequently requires further medical treatment to find the cause.

(This answer provided for NATA by the Gustavus Adolphus College Athletic Training Education Program.)
Chronic pain is pain that persists longer than the usual healing time; pain that hangs around way after the typical recovery period. In this video, spine surgeon David Hanscom, MD, shares his definition of chronic pain.
Continue Learning about Chronic Pain