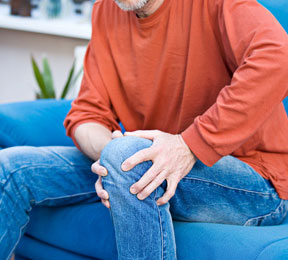 When your body is in constant pain, you want to know why. Figuring out what triggered your chronic musculoskeletal pain (CMP) in the first place is one potential way to help relieve your chronic pain. But whether it was a fender bender that hurt your back three years ago, your habitually bad posture, or the knee injury you got on the tennis court -- what caused your CMP is less important than doing something about it. And you can do something about your chronic pain.
Like what? For starters, you can talk to your doctor about diagnostic tools to help pinpoint the nature of your constant pain and new chronic pain medication options that may be available. CMP can affect any combination of your bones, joints, muscles, tendons, ligaments, or nerves. Your doctor may order x-rays and computerized tomography (CT) scans for a closer look at your bones or magnetic resonance imaging (MRI) to examine your muscles, ligaments, and tendons.
Your doc can also tell you about lifestyle strategies like diet and exercise that can help ease your chronic pain. You can experiment with various self-care tools that might help you get a better handle on your chronic pain.
Don't Ignore Chronic Pain
Bottom line: Don't disregard your pain symptoms. Untreated chronic pain not only hurts physically -- it can seriously mess with your sleep, energy, stress levels, cognitive functioning, and emotional well-being, too.