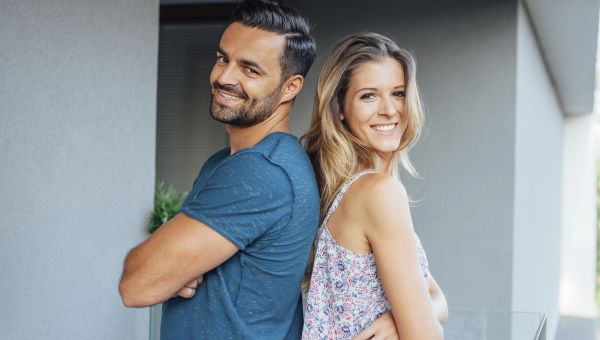 A Surprisingly Powerful Drug-Free Pain Reliever
If any part of your body is making you go, "Ouch!" try this: Improve your posture. No, we're not talking about sitting up straight like your mother told you to (though that might not hurt).
We mean: Do something more expressive. Think confident and showy. Act like a peacock spreading its feathers—and take up more space. When you assume an expansive, powerful position, you actually change your hormone levels. It boosts testosterone, which helps with pain tolerance, and decreases cortisol, a major stress hormone. Acting powerful makes you feel powerful, more in control and better able to cope with any physical (or emotional) hurt that life throws your way.
Make Yourself Large as Life
Next time your bum knee acts up or your boss goes on a tear or your mate ticks you off, don't roll into a miserable ball. Take a breath, then make like your favorite Olympian winning gold, or LeBron scoring a winning basket. Try it!
If arm pumping feels like a bit much, here are some subtler poses that will help you radiate confidence and push back against pain:
Stand tall, not hunched forward, with your head lined up over your shoulders, hips and ankles. (Can poor posture cause back pain?)
When you sit, look for a chair with armrests. Plant your arms wide on them, so your chest opens up, signaling assurance to yourself and others.
Standing or sitting, keep your hands relaxed, not clenched, clasped together or held to your chest, so they're free to make bold gestures.
Now you're more in control of your pain and your life!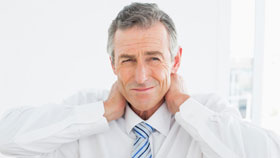 Chronic pain includes headaches, migraines, back pain, arthritis, fibromyalgia, and other types of pain that last more than a few weeks. Learn how to manage chronic pain and improve your quality of life.