Chronic fatigue syndrome (CFS) describes a medical condition that involves severe fatigue lasting at least 6 months that can't be explained by other health problems or depression. People with CFS also complain of typical fibromyalgia symptoms, including pain, sleep problems, and poor concentration or a clouded memory. Chronic fatigue syndrome affects approximately 2% of adults in the United States, Europe, and South America.

Many experts consider feeling sick or exhausted after exercise -- called post-exertional malaise or fatigue -- to be a key feature of CFS. Often these symptoms last for 24 hours or longer after completing exercise. In some cases, post-exercise fatigue may not begin until a day or more after exercise. Criteria adopted in Canada consider fatigue, post-exertional malaise or fatigue, sleep disturbance, and pain to be the key features of CFS. Furthermore, a study published in Rehabilitation Psychology found post-exertional malaise to be the most important factor for identifying people with CFS.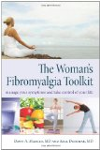 CFS shares symptoms with a number of other conditions including diabetes, thyroid disease, depression, anxiety, and substance abuse. The disease was not so long ago dismissed as the "yuppie flu," but it has gradually gained legitimacy and is now accepted as an established diagnosis. The Centers for Disease Control (CDC) developed a set of diagnostic criteria in 1994, and the agency has started tracking cases and reports that as many as 4 million Americans suffer from CFS.
Continue Learning about Chronic Fatigue Syndrome