Direct-Entry Midwife (DEM) - A direct-entry midwife is an independent practitioner educated in the discipline of midwifery through self-study, apprenticeship, a midwifery school, or a college- or university-based program distinct from the discipline of nursing. A direct-entry midwife is trained to provide the Midwives Model of Care to healthy women and newborns throughout the childbearing cycle primarily in out-of-hospital settings. They are not nurses and are not recognized as legal practitioners in some states and the District of Columbia. Some DEM"S may not have higher than a high school diploma and some apprentice ship and are also called lay midwifes. Others have received more formal training. Any practicing midwife should have a backup and consulting relationship for her patients that end up with a complication. When choosing a midwife ask about their educational training and preparation, who is their backup or consulting MD and what hospital they use for emergencies.
A direct-entry midwife is a person who is trained to assist with various aspects of childbirth, including prenatal care, preparation for childbirth, and labor and delivery outside of a hospital setting. Direct-entry midwives are not nurses and, depending on the state in which they practice, do not need more education than a high school diploma.
Depending on their state of residence, direct-entry midwives can attend a midwifery school or college, pursue self-study courses (traditionally or online), or learn via an apprenticeship.
Direct-entry midwives must have a supervising physician or advanced practice nurse to consult with for their clients, and there are strict guidelines about their scope of practice (the things they can and cannot do according to the law).
Direct-entry midwives—sometimes called "independent," "lay," or "community" midwives — specialize in healthy pregnancy and natural childbirth, and primarily attend home births. They learn their profession through apprenticeship to other midwives or physicians, and through reading and study. Some of them attend freestanding midwifery schools. Some direct-entry midwives are certified professional midwives (CPMs), who have nationally recognized credentials. The licensing of direct-entry midwives varies from one state to another, and in some states this type of midwifery is still illegal.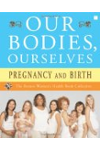 More About this Book
Our Bodies, Ourselves: Pregnancy and Birth
ALL THE INFORMATION YOU NEED TO MAKE WISE DECISIONS ABOUT YOUR PREGNANCY AND THE BIRTH OF YOUR CHILD -- FROM THE EDITORS OF THE CLASSIC "BIBLE OF WOMEN'S HEALTH" Pregnancy and birth are as ordinary...
Direct-entry midwives are not licensed to practice in 10 states or Washington, DC. If you choose to use one in one of these states and complications occur, you may end up in the emergency room, as your midwife will not be welcome at the hospital. Direct-entry midwives may be educated through self-study, apprenticeship, or at an independent midwifery school or college—not a nursing school. They practice exclusively in non-hospital settings (birthing centers and home births).
There are four different types of direct-entry midwives:
Certified midwife (CM) - same as CNM without nursing degree, meets qualifications of the ACNM
Certified professional midwife (CPM) - meets qualifications of NARM
Licensed midwife - licensed by state (not all states offer)
Lay midwife - trained through self-study or apprenticeship, uncertified or unlicensed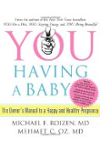 Continue Learning about Choosing A Practitioner & Pregnancy