One of the best ways to find an OB/GYN is to talk, talk, talk. Ask your friends, ask neighbors, ask the woman standing in line behind you at the grocery store, and ask the pros (like your internist) for recommendations. You can even call the delivery floor of a hospital and ask nurses and anesthesiologists for their recommendations. Many are more than happy to give them. Once you've narrowed down your choices, make appointments with at least two doctors (yes, we said at least two) and ask them questions that are important to you. Many times, you're not looking for a right or wrong answer. You simply want to follow your gut and find someone whose goals and philosophies match yours.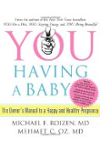 One of the best methods of finding an Ob/Gyn is word of mouth. Speak to friends, co-workers, and neighbors. Other considerations are board certifications, insurances that are accepted, sex preference and technology that is used. Also remember that what one person may like or dislike in a physician, may be different for you.
The following factors should be considered when choosing a OB/GYN:
Board Certification
Insurance Type
Word of Mouth
Physician Referral
Your own instincts
Medical Board History Search
Technology used
Types of surgeries/procedures performed
Physician Philosophy
Physician Personality
Internet Search
Male vs Female Doctor
Medical Research
Languages Spoken
To choose the right obstetrician-gynecologist (OBGYN), consider the following:
Doctor's personality:
Is the doctor easy to communicate with?
Are things explained in a manner that you understand?
Do you feel that your concerns are validated and addressed?
Doctor's practice outlook:
Write down any specific concerns about your pregnancy.
Find out what the doctor's outlook is in regards to things that are important for you. For example if you have a specific birth plan such as at home birth or natural birth, find out the doctor's perspective on this. If you are considering vaginal birth after cesarean section find out if the doctor and hospital would be supportive.
Determine if the doctor's scope of care meets your specific needs:
If you have special health needs such as diabetes, heart disease or very complicated pregnancy history, find out how much experience the doctor has treating these areas. You may want to ask if the doctor works in conjunction with a maternal fetal specialist (a doctor that specializes in high risk pregnancy).
Once you have narrowed your choices, you may want to interview a few providers and compare notes until you find the one that you feel is the best choice for you. When looking for an OBGYN, a provider with whom you feel safe and relaxed is key to optimizing your pregnancy and childbirth experience.
This content originally appeared on http://www.livehealthyaustin.com/
Continue Learning about Choosing A Practitioner & Pregnancy