Low-density lipoprotein (LDL) cholesterol causes plaque to build up inside your veins and arteries, reducing their inside diameter. That makes for traffic jams amongst your red blood cells. A total gridlock is called a blood clot, which is very, very bad news.
When a blood clot blocks an artery, the oxygen-carrying red blood cells can't get to their destinations. Like FedEx, when it absolutely, positively, has to be there overnight, blood cells really need to get the oxygen to all parts of the body on time. Without oxygen, cells quickly start to die. Dead cells don't grow back. If too many cells in your heart die, you'll follow suit.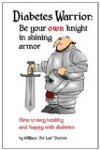 Continue Learning about Cholesterol

We need cholesterol, a fatty, waxy substance because our cells use it to form the membrane -- a critical part of the cell. But because it is fatty, it does not dissolve in the blood, but is carried to your cells by certain protein...
s. We get concerned about cholesterol when there is too much of it, particularly when there is too much "Low-Density Lipoprotein" or LDL cholesterol. This type of cholesterol is one of the major risk factors for coronary heart disease. On the other hand, there is High-Density or HDL cholesterol, which is "good" cholesterol, and good levels of HDL are associated with less risk of stroke and heart attack.
More