Cholesterol is an important building block for cells and natural hormones. It is vital for normal body function and is used to make vitamin D and other digestive substances. It also maintains cell membranes, insulates nerve fibers and is important for metabolism of fat-soluble vitamins. If cholesterol levels are too low, this has also been linked to health issues such as depression, cancer and anxiety.

The contents of this website are for informational purposes only and are not intended to be a substitute for professional medical advice, diagnosis, or treatment. Nor does the contents of this website constitute the establishment of a physician patient or therapeutic relationship. Always seek the advice of your physician or other qualified health provider with any questions you may have regarding a medical condition.
In long term studies of patients that are treated with statin drugs to very low LDL values (30-40's), there has not been an association with more side effects. We are born with LDL cholesterol values of 30-40. In patients that are on statin drugs that have very low LDL values (i.e., less than 40) we should not fear an undue risk of side effects, but they should not need such intense therapy. Matter of fact, we need some LDL cholesterol for normal physiologic functions and because of that we are born with an LDL of approximately 30-40.
For patients who are not on cholesterol lowering drugs that have very low LDL values (<40) there is a chance that they may have another health problem that is causing the very low cholesterol.
Some people can get too low a low-density lipoprotein (LDL) cholesterol level. If your LDL cholesterol goes below 80, I worry that you are at risk of nervous system and immune system dysfunction. And, it can go that low if you are both taking drugs and watching your diet. The balance of what you should do to make your RealAge (physiologic age) younger is clear: if you have symptoms of severe arterial aging such as angina or inability to walk more than a block or two without having to stop due to calf pain (called intermittent claudication) -- you need to get rid of the plaque by reducing your LDL and raising your HDL cholesterol and not worry about the potential risk of nervous system and immune system dysfunction. But if you do not have symptoms or signs of arterial aging, I do not believe the potential benefits of delaying arterial aging by trying to obtain a LDL level below 80 mg/dL is worth the potential risk of nervous system and immune system dysfunction.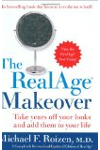 Continue Learning about Cholesterol

We need cholesterol, a fatty, waxy substance because our cells use it to form the membrane -- a critical part of the cell. But because it is fatty, it does not dissolve in the blood, but is carried to your cells by certain protein...
s. We get concerned about cholesterol when there is too much of it, particularly when there is too much "Low-Density Lipoprotein" or LDL cholesterol. This type of cholesterol is one of the major risk factors for coronary heart disease. On the other hand, there is High-Density or HDL cholesterol, which is "good" cholesterol, and good levels of HDL are associated with less risk of stroke and heart attack.
More