A combination of aerobic exercise, weight loss and diet changes works best to increase HDL cholesterol levels. Diet modifications include eliminating trans-fatty acids, increasing monounsaturated fats, adding soluble fibers, and eating more fish or other foods with omega-3. One to two glasses of red wine a day has also shown heart health benefits in some. While reducing fat in our diets overall is desirable, there is evidence that too little fat can create other issues. As a general rule, fat intake should be between 25% (at the minimum) and 35% of the total calories in your diet. Substituting monounsaturated and polyunsaturated fats (unprocessed vegetable fats) for saturated fats and trans fats (animal and dairy fat) should be helpful.

In addition, if you smoke, quit! You should see an increase in HDL cholesterol as a result. To date, drug therapy for increasing HDL cholesterol levels has not been as successful as medications for reducing LDL (bad) cholesterol. For a change, we actually want to increase something in your body-your HDL levels. HDL is the "good" kind of cholesterol, the kind that's carried by high-density lipoproteins. You want as high an HDL level as possible-at least greater than 40. Increasing your HDL can be done a couple of ways:
consuming healthy fats found in olive oil, fish, and walnuts (a tablespoon, 4 ounces, or 12 a day is the right amount)
walking or any physical activity for 30 minutes a day
taking certain statins
having a drink of alcohol every night (seven on Saturday night doesn't count). But if you're at risk for alcoholism or see other signs that drinking alcohol could be unwise, skip this tip.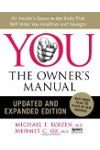 The best way to increase a person's good cholesterol (also known as HDL) is to make certain lifestyle changes. Quitting smoking, losing weight and participating in aerobic exercise all have been shown to increase HDL cholesterol. Choosing healthier fats in one's diet can also help increase HDL cholesterol and lower LDL ("bad") cholesterol. Examples of beneficial dietary changes include eating fish, choosing olive oil instead of vegetable oil or butter, and avoiding whole-fat dairy products or fatty meets like beef or pork. Talk to a doctor before starting any medications or supplements that could also have an effect on HDL, such as niacin, fibrates or statin medications.
Continue Learning about Cholesterol