Hear the word cholesterol and you likely think of eggs, heart attacks, and a mandate from your doctor. But cholesterol is part of your body's arterial repair kit; it's designed to help you, though it doesn't always happen that way.

Think about nicks in your arterial wall. Whether it's BP, nicotine, or too many cheese curls that damage that wall, your body gets angrier than a cinched-up bull—because it doesn't want the middle lining of the artery exposed to blood. So your body hires a handyman to patch up your nicks with grout, to cover the wounds in the inner lining.

What's that grout? Cholesterol, but not just any old cholesterol.

Your handyman—let's call him Lester—carries two things: a bucket of grout and a spatula. The grout can come in the form of lousy cholesterol, which is carried by low-density lipoprotein (LDL). It's big and puffy, and prone to breaking up and scattering bits of cholesterol when it hits the walls of the artery. When your LDL levels are too high to begin with (maybe from your diet or from your heredity), and then you nick the inner lining of one of your arteries, Lester goes crazy and slaps on more and more and more grout. He starts covering up the damage with the bad cholesterol—loads and loads of bad cholesterol.

But look inside Lester's tool belt. He's got a spatula that takes premium-grade grout in the form of cholesterol carried on high-density lipoprotein (it's the healthy HDL cholesterol). Compact and powerful, the spatula works with this slick stuff to take the extra gunk away.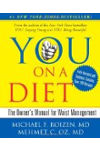 Continue Learning about Cholesterol