There is no "one" answer to your question because both are important and they will vary from individual to individual.

First let me address the genetic issues. Genes influence lipids in many ways. For example, they help determine the quality of the receptors in the liver that help remove cholesterol. Some people have great "receptor" genes and therefore great receptors to help remove cholesterol Others have so-so genes and so-so receptors. On the other extreme there are people with "homozygous familiar hypercholesterolemia" meaning that they essentially have little or no gene or genes for receptors. Their levels of LDL-cholesterol are very, very high. There are genetic abnormalities for the steps in how our body makes and handles lipids--some are actually "good" abnormalities and result in a super-functioning system to remove the bad cholesterol. Everyone's genetic profile is very different.

Now for lifestyle. It is well known that diet, exercise, and weight can influence lipids--the LDL-cholesterol, HDL-cholesterol, and triglycerides. Again, there is variation among individuals. Some people may be able to eat more cholesterol than others and still have good levels, whereas others have to watch their diet carefully. For most people, maintaining a heart-healthy lifestyle is important and can help to keep cholesterol levels optimized.
While genetics dictate some of your cholesterol level, your physical activity levels and food choices—such as the trans and saturated fat, simple sugars, and calories you consume—really dictate whether you have the right amount and right kind of cholesterol.

It's important to remember that it's not the cholesterol by itself that's so bad; it's not having high enough levels of healthy HDL cholesterol and/or low enough lousy LDL cholesterol to prevent a cascade of damaging events that can lead to a heart attack, stroke, or any number of other problems.

Regardless of your genetic profile, you can make immensely positive changes by doing things such normalizing your blood pressure and blood sugar, to help decrease the chance of that you'll develop arterial nicks in the first place.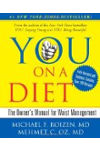 Continue Learning about Cholesterol