You know how important it is for your child to visit a dentist, but to a child, the dentist's office can seem like a scary place. Preparing your child for his first visit ahead of time can relieve some of his fears and make the experience more pleasant for everyone involved.

When you make that first appointment, make it with a pediatric dentist, who specializes in caring for children's teeth. Talk to the dentist or one of the dental assistants before your visit to find out exactly what will be done during the first exam. Tell your child what to expect and discuss any worries he may have.

It may help to bring along a favorite toy to distract your child during the visit. You can also ask if it's okay to sit with your child during the visit.
Call your dentist and ask him to explain to you what goes on during a child's first appointment, so you can then prepare your child for what to expect. Also, be sure to bring your child's medical history with you to the appointment.

Instead of instilling fear in your child about the dentist, get him excited about doing something as grown-up as going for a check-up. Explain how important it is for people to take care of their teeth. Explain the procedures he or she will encounter, such as the big reclining chair and the bib, the big light that looks like a smile and the cool probing mouth mirror. Reading a child's book together about going to the dentist will help both get your child excited and waylay any fears of this unfamiliar visit.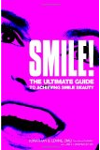 Continue Learning about Children's Oral Health

Teaching children good oral hygiene habits early can lead to a lifetime of good dental health. You can prevent children from getting cavities by taking care of their teeth as soon as they start to come in. Depending on their teeth...
, children may need help with flossing until they are a little bit older.
More