Because primary (baby) teeth are as important as adult teeth, it is important to care for them as soon as they erupt. Before starting with a toothbrush, first get your baby used to your cleaning his or her teeth by wiping them with a damp washcloth. As soon as you can accomplish this without too much of a struggle, transition to a child's sized toothbrush and water. After the age of two, use a pea-sized amount of toothpaste and make sure the child spits out the toothpaste and rinses with water.
Your child has 20 teeth at birth, many just under the surface of the gum. You can start caring for them even before they break through the gum. Rub a damp washcloth over the gums to prevent a buildup of damaging bacteria. As soon as the teeth are showing, you can brush them with a soft toothbrush. You should start flossing once your baby has, at least, two teeth that touch.
From the time baby teeth arrive, it's important to clean them and the tongue twice a day using a soft washcloth or gauze with a small dab of nonfluoridated toothpaste. (I advise using nonfluoride toothpaste until at least age three, as swallowing too much fluoride can cause fluorosis.)

From The Smart Parent's Guide: Getting Your Kids Through Checkups, Illnesses, and Accidents by Jennifer Trachtenberg. More About this Book
The Smart Parent's Guide: Getting Your Kids Through Checkups, Illnesses, and Accidents
What to Do When You Don't Know What to Do! "Moms and dads need expert guidelines, especially when it comes to their kids' health. This book reveals the inside strategies I use myself-I'm a parent, too!-to avoid critical, common blunders where it matters most: in the ER, pediatrics ward, all-night pharmacy, exam room, or any other medical hot spot for kids. These tips could save your child's life one day. Even tomorrow." -Dr. Jen Making health care decisions for your child can be overwhelming in this age of instant information. It's easy to feel like you know next to nothing or way too much. Either way, you may resort to guessing instead of making smart choices. That's why the nation's leading health care oversight group, The Joint Commission, joined forces with Dr. Jennifer Trachtenberg on this book: to help you make the right decisions, whether you're dealing with a checkup or a full-blown crisis. The Smart Parent's Guide will give you the information you need to manage the pediatric health care system. Dr. Jen understands the questions parents face—as a mom, she's faced them herself. She walks you through everything: from how to choose the best ER for kids (not adults) to when to give a kid medicine (or not to) to how pediatricians care for their own children (prepare to be surprised). Her goal is your goal: to protect the health of your children. There simply is nothing more important.
Begin cleaning the baby's mouth during the first few days after birth. After every breast or bottle feeding, wipe the baby's gums with a clean gauze pad. This removes plaque (a sticky film of bacteria) and residual food that can harm erupting teeth. As soon as teeth appear in the mouth, tooth decay can occur. Therefore, when your child's teeth begin to erupt, brush them gently with a child's size toothbrush and water. Brush the teeth of children over age two with a pea-sized amount of fluoride toothpaste. Be sure they spit out the toothpaste and rinse with water. (Ask your child's dentist or physician if you are considering using fluoride toothpaste before age two.)
Besides the importance of hygiene (using a damp cloth to gently wipe food particles and a soft "baby" toothbrush to gently clean away food and plaque from baby teeth), one of the most important concerns at an early age is proper balanced nutrition which, in turn creates a balanced mouth flora (oral biofilm) and a much healthier mouth throughout your child's lifetime.

Studies have shown that ph and microbial activity are affected by the types of foods and drinks your baby has, and foods can affect the important "balance" (homeostasis) of natural bacteria in the mouth. In fact, these bacteria protect your child from dangerous bacteria and viruses in the environment the way 'a coral reef protects an island.' Sugary foods promote a more acidic ph causing an imbalance in the oral biofilm and weaker salivary immune system. Therefore, be especially careful avoiding sugary drinks and processed juices which many babies become "addicted" to at a young age. Incorporate more ph balancing drinks and foods, especially fresh juices and greens, which promote a healthy mouth flora. In turn, a healthy mouth is on the front line of a healthy life!
Once that first tooth appears, gently wipe it off with a soft washcloth or toothbrush before bed. After 6 months of age, a little fluoride is needed to help prevent cavities. Depending on the concentration of fluoride in your water supply, your pediatrician may recommend a fluoride vitamin or simply giving your infant some water with fluoride every day.

Around 1 year, gently brush your child's teeth with water or a tiny bit of non-fluoride toothpaste. Make brushing his teeth a fun game. Get 3 toothbrushes so your toddler can hold one in each hand while you brush with the third. Anytime around age, 1 year is a good time to see a pediatric dentist. The dentist will let you know if your child needs extra fluoride via water, vitamin, or toothpaste. Follow the exact recommendation because too much fluoride can cause permanent white spots on the teeth.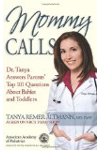 As a mother, you want your children to have healthy teeth and gums for their entire lives. Here are some things to consider:
Good oral care for children can be successfully achieved if you start with good oral care for yourself. This includes making sure you are free of gum disease and cavities even before you get pregnant and deliver, since some aspects of a mother's oral health can be transmitted to her baby.
In babies, remember to gently clean their gums after meals with a damp cloth to remove food and bacteria.
Do not add sugar to drinks for your baby.
Do not allow your baby to sleep with a bottle, since this can lead to tooth decay.
Make sure you are feeding your baby properly. A baby's teeth need good nutrition to develop properly.
Continue Learning about Children's Oral Health