You should schedule you're child's first dental appointment by the time she reaches her first birthday--or a few months after her first tooth comes in. Pediatric dentists are best for little teeth, because they specialize in treating infants and children.

Visiting a dentist when your baby's first teeth erupt can help catch problems early, when they are easier to treat.

Even after you start taking your child to the dentist, it's important to keep practicing dental hygiene at home. To prevent cavities and other problems, be sure to keep brushing your baby's teeth and gums every day.
Young children need a healthy start. Therefore, in addition to regular checkups at the doctor, at approximately age one, children should start receiving regular dental checkups.

The contents of this website are for informational purposes only and are not intended to be a substitute for professional medical advice, diagnosis, or treatment. Nor does the contents of this website constitute the establishment of a physician patient or therapeutic relationship. Always seek the advice of your physician or other qualified health provider with any questions you may have regarding a medical condition.
Protect your child's teeth by starting dental checkups early. The American Dental Association and the American Academy of Pediatric Dentistry note that it is beneficial for the first dental visit to occur within six months of the appearance of the baby's first tooth, but no later than the child's first birthday.

Why schedule a visit so early? The dentist can show you how to clean your child's teeth, discuss fluoride needs and recommend oral care products. She can answer your questions about your baby's teeth, just like a well baby visit with your pediatrician. The dentist also checks problems, such as early childhood caries (decay).

For toddlers, the dentist gently examines their teeth and gums, checking for decay and other problem. If necessary, the child's teeth may be cleaned. Your toddler can be evaluated for habits such as prolonged thumb or finger sucking.
The ADA recommends that parents take children to a dentist no later than their first birthday and then at intervals recommended by their dentist.
The American Dental Association recommends that children see a dentist before their first birthday. At the first visit, the dentist will give your child a modified exam (while you hold her in your lap) and explain how to brush and floss the correct way. Visits at this young age will get your child used to going to the dentist. This will help her be more comfortable with the idea when she is older.

You may want to take your child to a pediatric dentist, or one who specializes in treating children. Their primary goal is to prevent problems from developing by regular exams and stressing proper daily care.
It's never too early to start your child on the right path to a healthy mouth. Based on recommendations given by the American Academy of Pediatric Dentistry, a child should visit the dentist by the time the first tooth comes into the mouth, and no later than their first birthday.

This may seem premature, but the first dental visit is crucial to parents, especially first-timers. You will receive valuable education on proper oral hygiene habits and dietary counseling to keep your child's teeth cavity-free.

You should bring your child back regularly, at least, every six months so that the dentist can monitor her oral growth and development, check for any cavities or areas that need improved oral hygiene and address any problems before they become larger issues. Maintaining her oral care will be important.
A child should have its first oral health assessment when its first tooth emerges.
Once teeth begin to appear, you should start thinking about scheduling your child's first dental appointment. Most dentists recommend the first visit around age three; earlier if you notice any staining or have other concerns.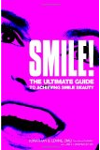 The best time to have a child's first dental check up is by age one or within six months of the eruption of the first teeth. This is the best time to begin learning about preventive treatments and steps parents can take to help assure a life time of healthy smiles for their child.

This is a relatively new recommendation by the American Academy of Pediatrics, American Academy of Pediatric Dentistry and the American Dental Association, yet many dental and pediatric health care providers are still not aware of this recommendation and or have not completed the necessary training to confidently provide this essential preventive service. We now know that the most common chronic childhood disease, dental caries, can actually be passed on from person to person and early prevention is key to helping assure every child's most precious gift, the magic of their smile is protected through now well documented effective measures. (See Answers to questions, why age one dental visit? for more details.)
Even though your little cutie will eventually lose all those sweet baby teeth, it's still important for kids to have oral health checkups. Your pediatrician can do this early on, but your child will need to start going to a dentist by age two or three (or sooner if there are signs of tooth decay).

From The Smart Parent's Guide: Getting Your Kids Through Checkups, Illnesses, and Accidents by Jennifer Trachtenberg. More About this Book
The Smart Parent's Guide: Getting Your Kids Through Checkups, Illnesses, and Accidents
What to Do When You Don't Know What to Do! "Moms and dads need expert guidelines, especially when it comes to their kids' health. This book reveals the inside strategies I use myself-I'm a parent, too!-to avoid critical, common blunders where it matters most: in the ER, pediatrics ward, all-night pharmacy, exam room, or any other medical hot spot for kids. These tips could save your child's life one day. Even tomorrow." -Dr. Jen Making health care decisions for your child can be overwhelming in this age of instant information. It's easy to feel like you know next to nothing or way too much. Either way, you may resort to guessing instead of making smart choices. That's why the nation's leading health care oversight group, The Joint Commission, joined forces with Dr. Jennifer Trachtenberg on this book: to help you make the right decisions, whether you're dealing with a checkup or a full-blown crisis. The Smart Parent's Guide will give you the information you need to manage the pediatric health care system. Dr. Jen understands the questions parents face—as a mom, she's faced them herself. She walks you through everything: from how to choose the best ER for kids (not adults) to when to give a kid medicine (or not to) to how pediatricians care for their own children (prepare to be surprised). Her goal is your goal: to protect the health of your children. There simply is nothing more important.
Continue Learning about Children's Oral Health