Baby's teeth are brushed just like adult's teeth. Using a soft bristle toothbrush, brush from the gum to the teeth in a circular motion. The tops of the teeth are brushed with a back and forth motion. Baby's teeth can also be cleaned with a soft wet cloth by gently rubbing over the teeth with the cloth.
You should start brushing your baby's teeth as soon as you can see them which is usually around six months old. In addition, the American Academy of Pediatric Dentistry recommends the first dental visit be before the age of one year.
Use a soft bristle toothbrush or finger toothbrush with only a tiny smear of fluoride toothpaste. If you choose to use more paste, use a non-fluoride toothpaste. By the time they are a few years old, you can increase to a pea-sized amount of paste.
In addition, include them in the fun of brushing their teeth. Give them a toothbrush to use and brush your teeth together. At first, you will have the do the toothbrushing, but they will learn to take over the task as they get older.
Even though your baby may not have any visible teeth, their 20 primary teeth are already present in the jaw. When your baby is a newborn, begin by wiping the gums with a clean, wet gauze pad or washcloth. After your child's teeth start to appear, brush them with a child's size toothbrush and plain water. At the direction of your dentist, some children under two may benefit from the use of fluoride toothpaste. Until your child is six or seven years old, continue to brush his or her teeth twice a day with a child's size toothbrush and a pea-sized amount of fluoride toothpaste and continue to assist with flossing as needed.
Even though they're smaller than adult teeth, baby teeth need the same kind of care, and that includes daily brushing.

Before your baby's teeth come in, use a wet cloth to gently wipe off the gums. Once the teeth emerge, use a soft children's toothbrush with water or non-fluoride toothpaste. When your child turns 2, you can switch to fluoride toothpaste.

Brush your child's teeth at least twice a day. You'll have to do the brushing, or at least assist with the brushing, until your child is about 5 years old.
Healthy first teeth also contribute to proper alignment of the jawbones and eventual bite. As soon as that first baby tooth appears, a child's teeth (or tooth) must be brushed twice a day. In the beginning, you can wrap a piece of gauze around your finger and rub it across the teeth; no toothpaste is necessary until around the time of a child's third birthday.

Before using a toothpaste that contains fluoride, check with your dentist. If your child is already getting fluoride supplements or drinks a lot of fluoridated water, don't use fluoridated toothpaste. If your dentist recommends fluoride toothpaste, only use a pea-sized dab. Kids like to swallow toothpaste.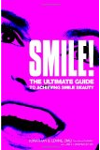 Continue Learning about Children's Oral Health