Whatever the cause of childhood cancer, treatments do exist and research is being done on this illness every day. In fact, the mortality rate has dropped as a result of improved treatment. Surgery, chemotherapy, and radiation, alone or in combination, are currently the most effective methods of treatment. The main goal in managing cancer is remission. Medical centers specializing in childhood cancer have psychologists, social workers, child specialists, nutritionists, rehabilitation and physical therapists, and educators on staff who can support and educate the entire family.
Many families have told me that having a network of understanding and supportive people to guide them and their child through the process made it all much more manageable. There are a number of cancer support groups throughout the country. The American Cancer Society and the National Cancer Institute might be a good place to seek out such networks.
From Good Kids, Bad Habits: The RealAge Guide to Raising Healthy Children by Jennifer Trachtenberg.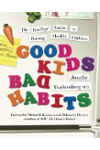 The treatments for cancer in children depend on the specific cancer that has been diagnosed, as well as how far the cancer has progressed and the presence of any other health concerns. The treatment options are surgery, chemotherapy, radiation therapy or some combination of these therapies.
Continue Learning about Children & Teens With Cancer