The causes of childhood cancers are largely unknown. A few conditions, such as Down syndrome, other specific chromosomal and genetic abnormalities, and ionizing radiation exposures, explain a small percentage of cases.
Environmental causes of childhood cancer have long been suspected by many scientists but have been difficult to pin down, partly because cancer in children is rare and because it is difficult to identify past exposure levels in children, particularly during potentially important periods such as pregnancy or even prior to conception. In addition, each of the distinctive types of childhood cancers develops differently - with a potentially wide variety of causes and a unique clinical course in terms of age, race, gender, and many other factors.
A number of studies are examining suspected or possible risk factors for childhood cancers, including early-life exposures to infectious agents; parental, fetal, or childhood exposures to environmental toxins such as pesticides, solvents, or other household chemicals; parental occupational exposures to radiation or chemicals; parental medical conditions during pregnancy or before conception; maternal diet during pregnancy; early postnatal feeding patterns and diet; and maternal reproductive history. Researchers are also studying the risks associated with maternal exposures to oral contraceptives, fertility drugs, and other medications; familial and genetic susceptibility; and risk associated with exposure to the human immunodeficiency virus (HIV).
This answer is based on source information from the National Cancer Institute.
When cancer strikes at a young age, there is often some genetic influence which placed the child at an increased risk for developing cancer. However, not all childhood cancers are genetic. Cancers may occur randomly or possibly as a result of toxic or viral exposures.
Most of the time the cause of cancer in children is unknown. Research is being done to find out more about childhood cancer. Doctors do know that a person can't catch cancer from another person, and cancer is never anyone's fault.
Childhood cancer is still the great mystery. The causes are still unknown. Many contributors are suspected including a genetic predisposition, exposure to certain toxins or chemicals, prolonged exposure to the sun's UV rays, and radiation.
From Good Kids, Bad Habits: The RealAge Guide to Raising Healthy Children by Jennifer Trachtenberg.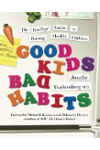 Continue Learning about Children & Teens With Cancer