There are many effects of childhood obesity, most of which can be long lasting. These can be both physical and emotional. Physical effects can range from prediabetes to metabolic syndrome. Metabolic syndrome comes from carrying too much abdominal fat. Obese children can have elevated cholesterol and high blood pressure in addition to actual diabetes. This triad can lead to metabolic syndrome which increases your risk of heart disease and stroke. Atherosclerosis is the building of plaque in the arteries. It starts in childhood and can cause early death from heart disease especially if obese in childhood. Childhood obesity causes kids to move less and not be able to participate in everyday activities which can lead to isolation and depression. Depression and low self-esteem can follow obese children throughout their lives causing a myriad of problems.
One result of increased obesity among children is an associated increase in rates of type 2 diabetes, which used to be seen solely in adulthood. For children diagnosed with type 2 diabetes, early intervention and treatment are a must. The sooner the family learns what the child needs to eat and how to manage all other aspects of the disease, the better off the child will be.
In fact, the entire family should consider eating in the same fashion as the child, because managing type 2 diabetes involves moderation, variety, and balance. Physical activity is also a major part of managing diabetes, and everyone can take part in this as well.
Taking a family walk or bike ride after dinner and enjoying weekend games of basketball or tennis instead of turning on the TV are excellent ways to teach the importance of physical activity. The child is more likely to feel supported and succeed with keeping his or her diabetes under control if everyone in the family is educated about what to do to help.
With childhood obesity growing and creating life-threatening conditions that will plague our children's lives; we are endangering the lives of our children. We must begin to focus on this epidemic. Gerald S. Berenson, M.D., of Tulane University studied 14,000 children and young adults, making it the longest and most detailed study of children in the world. Dr. Berenson says half of these kids will die of heart disease if they continue their current lifestyle. Autopsies of children who died in accidents found that fatty streaks in their aorta began developing by age 3, and the damage showed up in the coronary arteries by age 10.
The determinants of long-term health, food preferences and eating behavior, are decided in childhood. We establish our eating patterns in childhood, and they are very difficult to change in adulthood. Richard Strauss, M.D., director of the Childhood Weight Control Program at the Robert Wood Johnson Medical School in New Brunswick, New Jersey, is concerned about the latest statistics that show one in five kids is overweight and one in eight children is obese. Our overweight children have become an urgent national health problem.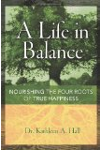 Childhood obesity can have a harmful effect on the body in a variety of ways. Children with obesity are more likely to have:
High blood pressure and high cholesterol, which are risk factors for cardiovascular disease (CVD). In one study, 70% of children with obesity had at least one CVD risk factor and 39% had two or more.
Increased risk of impaired glucose tolerance, insulin resistance and type 2 diabetes.
Breathing problems, such as sleep apnea, and asthma.
Joint problems and musculoskeletal discomfort.
Fatty liver disease, gallstones and gastroesophageal reflux (i.e., heartburn).
Children and adolescents with obesity are also at greater risk of having social and psychological problems, such as poor self-esteem and discrimination, which can continue into adulthood.
Children with obesity are more likely to have obesity as adults. Adult obesity is associated with a number of serious health conditions including heart disease, diabetes and some cancers. If children are overweight, obesity in adulthood is likely to be more severe.
Continue Learning about Childhood Obesity