Can lack of sleep increase chances of obesity in children?
Sleep has a significant impact on children's weight. Children who are sleep deprived are at greater risk for weight problems. The risk starts early and can extend into adulthood. Recent research into the sleep-weight connection has shown:
Babies and toddlers who slept fewer than 12 hours per night had a greater risk of being overweight by the time they reached preschool.
Teens who sleep less are more likely to reach for high-calorie snacks, consume more total calories, and get more of their calories from fat than teens who sleep more.
We know that poor sleep habits during childhood increase the risk of being overweight in adulthood.
Continue Learning about Childhood Obesity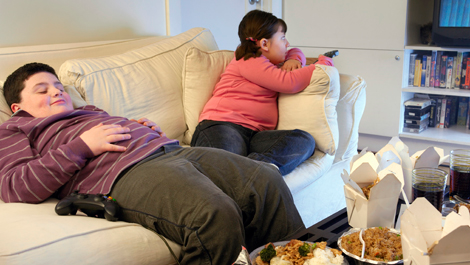 There are many reasons that we are seeing more overweight children than we used to. Portion sizes when eating out are larger, kids often get less exercise. More time is spent in front of the TV and computer. One out of five kids i...
s now overweight, and they are at risk for being overweight adults.
More