There are steps that parents can take to prevent or reduce the risk of their children becoming obese and leading unhealthy lives. Parents must be positive role models. If you're snacking on potato chips, pop and candy, you can't be telling your kids not to.
Eating should be enjoyable, not mechanical. Eat at the table and together if possible. Forget about eating in front of the computer, TV or in the car.
Don't reward kids with food.
Watch what your children drink, since there are many hidden calories in beverages. You should limit the amount of fruit juice. Better to eat fruits rather than drink them, since there are more nutrients in the food, and food is more satisfying.
Don't completely deprive your children of any foods. Allow them to indulge occasionally. Be careful of labeling foods as "good" and "bad."
Pack their lunches, since most school cafeteria offerings aren't ideal. Try to include the four food groups in their lunch. It might be as easy as a sliced turkey sandwich, with a few vegetables and fruit yogurt. Form a school committee to try to get your school cafeteria to change its menu selections to include healthier choices.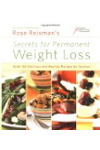 The best way to reduce your child's risk for childhood obesity is to create healthy habits that will stay with him or her into adulthood. For example, encourage fresh fruits and vegetables with every meal and limit sugary snacks and drinks such as soda and juice. Limiting computer, phone and TV time and replacing that time with physical activity such as organized sports or playing outdoors with neighborhood friends helps a child stay physically fit. It is important that parents be involved with healthy choices and that everyone participate. This way, everyone can benefit from a healthy lifestyle.
Continue Learning about Childhood Obesity