To help your obese child to lose weight, it is important for the entire family to get on board. If there is just one child in the family who is on a diet and everyone else hasn't changed their lifestyle habits, it's going to be very hard for that child to make those changes. Make goals for each person in the family. Try not to focus on the total amount of weight loss that you want your child to achieve, but just make small, realistic goals. In general, your child should not lose more than half a pound to a pound per week. If weight is lost too fast it often will come back very quickly.

In pediatrics, there is an epidemic of poor sleep. Poor sleep has been shown to increase the level of ghrelin, which is a neurotransmitter that increases appetite. A child who is not getting enough sleep will have an increased appetite during the day. Discuss with your pediatrician the number of hours of sleep per night that is appropriate for your child.

Meals should be consumed earlier in the day, with fruits and vegetables on half the plate at each meal. Also, avoid late-night eating. Give your child only a piece of fruit for a late-night snack.

Decrease sedentary time, specifically screen time. Tablets and smartphones have become very predominant in today's society. Children and teens can spend up to eight hours in front of a screen, so try to limit that to a maximum of two hours per day. Encourage your children to be active for at least an hour each day, ideally, with an activity that raises the heart rate for a sustained amount of time.
Plans for helping a child lose weight are made after careful consideration of how to reduce their caloric intake slowly, with the nutrients they need, and with the exercise and lifestyle changes that will help them maintain a healthy weight long term.
This content originally appeared on
Blackman Family Physician's blog.
Childhood obesity is rising faster than the national debt in United States. About 1 in 5 school-age kids are obese -- 1 in 3 in some cities. You might think that even if "baby fat" is still accumulating in elementary school, kids don't run the same scary health risks that adults do. There's time to turn things around, right? Not so much.
Ready? Help your child get healthy now:
Do as I do. Kids are often like a video camera with the sound off: They tune out what you say but watch everything you do. If you and your partner are obese, there's an 80% chance your kids will be, too. So ditch the junk and be a role model. These weight-loss tricks could help you both.
Relax as you eat. Family meals should be fun. Playful conversation ("Hear any good jokes today?" "What superpower do you wish you had?") allows everyone to slow down and savor the meal, so the brain has time to signal that you're full before you overeat.
Make life a playground. Pumping up activity is critical to losing weight. Turn off the TV and get the whole family outside for a game of touch football (there's a reason the Kennedy clan stayed thin) or a walk around the block.
Helping a child lose weight is important for his health now and throughout his life. The best way to help a child is to get the whole family involved in creating a healthier lifestyle. Some specific tips to try include providing plenty of fruits and vegetables, limiting foods that are high in fat and sugars and offering water instead of drinks like juices or sodas. Try limiting media time (including TV, computers, phone, etc.) to less than 1 to 2 hours every day. Parents should remember also to encourage healthy behaviors without focusing only on the weight loss to boost the child's self-esteem in the process.
The best way is to model behavior that leads to weight loss. Kids watch what the adults in their lives do. Eating plenty of vegetables, drinking water, choosing healthy snacks all model healthful eating. Cook more and avoid fast food, fried food meals. Snack on fresh fruit and veggies. Eating together as a family is very important. Studies show that children who sit down to meals with family members have lower rates of obesity. Find activities you can do together. Walk, hike, bike, play basketball, throw a football, ice skate. The more active you are, the more active your children will be.
Obesity in Pediatrics is becoming an increasing problem. How do you deal with that? There are really common things that you can do, such as trying to get your child to eat 5 servings of fruits and vegetables per day and limiting screen time.

The American Academy of Pediatrics actually recommends no screen time for kids under the age of 2, and under 2 hours a day for kids over the age of 2. By screen time, we are talking about TV, video games, and computers -- all together combined, less than 2 hours per day.

Activity -- it's really good to get 60 minutes of active playing time per day. That doesn't mean that you need to be out jogging with your child. Just that you are out playing. You're going to the park, you're not at home sitting on the couch.

No sweet beverages is an important thing for kids. Milk and water are actually the bulk of what kids need to drink. Simple things like that can make a difference in a child's life.

Probably the biggest thing that we need to do as a society is know that even though your child is overweight, it's the whole family that needs to change. You can't have a bag of chips in the house and expect one child not to eat them. So it's very important that everybody buy into the treatment plan.
Helping an overweight child is tricky. Try not to focus on losing weight, but rather on eating healthy and exercising. Most kids, especially teens, who are nagged to lose weight end up gaining weight. The positive ideas of a healthy lifestyle should become a goal rather than a punishment. Focus on empowering your child by taking them grocery shopping with you and letting them help pick out the healthy foods for the whole family to share. In addition, let them pick the exercise activities for the family. Part of living a healthy lifestyle is a being in a healthy environment. Children cannot make lifestyle changes well, unless the entire family strives for the same goals.
It's crucial to keep in mind that children learn a lot more from what they observe than what they are told. Be a role model for a healthy lifestyle! These are some tips for you and your family:
The key to a healthy lifestyle is planning, planning, and planning all your meals including snacks. When you go grocery shopping take a shopping list and focus on nutrient dense vegetables, fruits and grains.
Limit juice intake to 4-6 ounces per day for children 6 and younger and 8-12 ounces per day for older children.
Do not skip meals, especially breakfast-that is why it is wisely called the most important meal of the day.
Aim for 30-60 minutes of exercise daily. Remember dancing, jumping the rope and walking are effective ways to burn calories.
Remember not to use food as a reward or punishment that would only bring negative connotation to foods.
I am not a pediatrician, but I have many patients who want to know how to help their overweight kids get into shape. My first question is: " Are you in shape?" Generally the answer is no. I have found that kids will follow your behavior. Even if they act like they do not care, they really do.

When my oldest son was 11 he was overweight and out of shape. I decided it was time for me to start a fitness program. I never said a word and within 2 months my son was in shape and eating healthy, because I was.

If you want to help your kids get in shape, then you need to get in shape and model good behavior, which includes healthy eating and exercise.

Remember to be a role model regarding healthy eating and physical activity. Don't judge your child or make jokes about their weight. It is important that your child maintain a feeling of self-worth and increased self-esteem.
Try these tips to maintain a healthy home environment:
- Schedule time to be active as a family.
- Eat together as a family at the dinner table – no TV!
- Keep healthy foods and snacks in the house – lots of vegetables and fruits.
- Limit the availability of foods high in saturated fats and sugar.
- Limit the amount of time your child spends daily watching TV, playing video games, or using the computer.
- Encourage drinking water and skim milk instead of juice and sodas.
- Be a role model!
Do not put your child on a "diet". It is important to speak to your child's physician about your child's weight. Be open and honest about your child's habits and ask for their input. They can create a plan to help control your child's weight.
Did you know that almost one third of American kids and teens are considered either overweight or obese? We've read all the warnings that the long-term consequences of obesity are very serious. Here are solutions to help your overweight child:
Boost self-esteem. Your role is not only to help an overweight child control her weight and learn healthier eating habits, but also help her feel accepted and loved for who she is and not for the size you hope she becomes. Don't overlook the possibility that there may be an emotional trigger to your child's overeating–a distressing issue or a need for attention.
Don't nag about weight! Studies show that for both genders, being encouraged to diet by a parent roughly triples the likelihood of the child still overweight five years later. So switch your focus from calories, diet, or dress size to food choices, eating habits and exercise.
Hide that scale. Constant emphasis on weight only boosts sibling rivalry and will backfire. A study of more than 2000 teens, who weighed themselves frequently, found that instead of losing weight, they gained nearly twice as much as those kids who didn't weigh in.
Change your entire family's eating habits. Change is more likely if the whole family eats the same healthy foods. So switch your emphasis from "calories" to a "healthier life style." Start by trashing the junk food and stocking the fridge with healthier foods. Limit fast-food intake as a family. Involve your kids in meal planning.
Get active as a family! One study found that overweight kids who lost weight were successful because they participated in vigorous physical activity. So find an active hobby you can do together as a family; mother-daughter exercise clubs, buy pedometers for family walks, or try an exercise-gaming system. Research finds that activity-oriented video games that require kids to walk on a treadmill while dancing, kicking and dodging triples the energy expenditure of mildly obese kids.
Limit TV time. One study found that the single most influential factor that helps kids lose weight is reduced TV viewing time.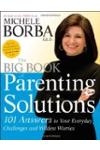 Continue Learning about Childhood Obesity