Childhood obesity can affect both physical and emotional health.

Physical conditions include joint and breathing problems plus increased risk of diabetes, high blood pressure and heart disease. Research shows these conditions are being seen at earlier ages than in previous years.

Emotionally, children may suffer depression, low self-esteem and reduced social interaction with other children.
Childhood obesity increases the risk of type 2 diabetes, high blood pressure, sleep apnea, fatty liver disease, muscle and joint problems, asthma, and gallstones. Most importantly, obese children are more likely to become obese adults.

Eating healthfully and being physically active daily is key to preventing obesity.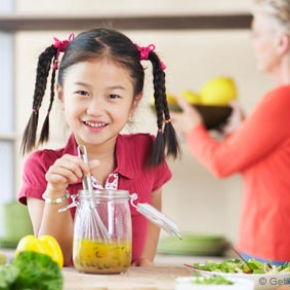 Overweight and obese teens are at risk for developing the same chronic diseases as that of obese adults: type 2 diabetes, hypertension, elevated cholesterol, sleep apnea, joint pain, depression, and the entire social stigma that goes with it.
Concerned parents of overweight teens can ask the pediatrician for a referral to a Registered Dietitian to develop a plan for healthy eating that the whole family can enjoy.
Childhood obesity is a serious issue that can lead to real health problems, including quite a few that used to be considered adults-only, like diabetes, liver disease, and hypertension.
If your child is obese, he could be at risk for serious health problems, including diabetes and trouble breathing. Your child may be teased by other kids and feel bad about himself, which can make him feel sad and hopeless at school. Obese children are more likely to be obese as adults, placing them at higher risk of getting medical problems caused by obesity.

Even with treatment, your child may gain weight again. Obesity medicines can cause side effects such as diarrhea (loose, watery bowel movements).
Let's first ensure you are determining overweight or obesity properly for teens. The Centers for Disease Control provides a useful, quick tool to determine body mass index (BMI) for teens up to age 19. Visit http://apps.nccd.cdc.gov/dnpabmi/Calculator.aspx and you can input the requested information to determine BMI. Keep in mind the criteria used to interpret the meaning of the BMI number for teens are different from those used for adults. Also remember BMI is not a diagnostic tool. In other words, other assessments need to be performed by a healthcare provider for further determination, including skinfold thickness measurements, evaluations of diet, physical activity, family history, and other appropriate health screenings.
Unfortunately overweight and obese teens are becoming more prevalent. Approximately 17% of children and adolescents (ages 2-19) are obese. Being overweight and obese can cause life-long problems. We are now seeing type II diabetes occur earlier and earlier in life due to the increase weight. In addition, the risk of heart disease, arthritis, high blood pressure and stroke increase.
There are other health problems associated with being overweight or obese as a teen that can manifest itself fairly quickly. Social stigmatism can lead to bullying by others, low self-esteem and ultimately depression. In addition, trouble with sleeping and poor concentration can lead to a decrease in school performance.
It's important to address being overweight or obese as a teenager. With the proper diet and exercise the weight can be reduced and the quality of life can improve immediately. This will provide for a more healthy future.
For further information about losing weight, consult a registered dietitian or visit www.eatright.org for more information.
Excessive weight takes a heavy toll on the body. Health problems are numerous and include flat feet, more accident-prone, sleep apnea, diabetes, hypertension, fatty liver, osteoarthritis, and greater risk fo rcertain types of cancer.
Overweight and obese teens face the same health problems as adults, such as diabetes, heart disease, high blood pressure and joint problems. Developing these conditions earlier in life can set up more complication and potentially a shorter life span. One thing to keep in mind when addressing weight issues and teens is whether or not they are still growing. If they are the focus is on stopping weight gain and small loses to ensure they are getting enough calories and nutrients to support continued growth. Fad diets are not a good idea for anyone, but especially teens who may still be growing as they too calorie and nutrient restrictive. Fad Diets also don't help them learn to have a healthy relationship with food and deal with any emotional reasons they may be overeating.
Overweight and obese adolescents are at risk for developing both short-term and long-term health problems. Health problems associated with adolescent obesity include prediabetes, high blood pressure, high cholesterol levels, sleep apnea, joint problems and psychological problems, especially poor self-esteem and social isolation. Obese adolescents are likely to become obese adults, which can then lead to adult health problems such as heart disease, diabetes and stroke.
Continue Learning about Childhood Obesity