There are multiple causes of childhood obesity. Environmental factors are a large contributor, including high-sugar beverages and larger portion sizes. Over the past 50 years, we have seen an exponential rise in childhood obesity, and it directly correlates with larger portion sizes and decreased physical activity. There can be genetic factors that play a role, but overall, environmental factors have a bigger influence.
About one of every five children in the USA is overweight or obese. This number is continuing to rise at a rapid. Just like adults a child can become overweight and obese for a variety of reasons. The most common causes are genetic factors, as obesity tends to run in families. A lack of physical activity, unhealthy learned eating patterns, or most commonly a combination of these factors. Only in rare cases is being overweight caused by a medical condition such as a hormonal problem.
Weight problems do run in families, but not all children with a family history will be obese or overweight. Children whose parents or brothers or sisters are overweight may be at an increased risk of becoming overweight themselves, but often this can be linked to environment and shared family behaviors such as eating and activity habits. Total diet and activity level together play a role in childhood weight. Today, children are spending more and more time being inactive. For example, the average child spends approximately four hours each day watching television. As computers and video games become increasingly popular, the number of hours of inactivity may increase.
The explosion in the numbers of overweight and obese children can at least in part be attributed to the fact that we have replaced home cooking with fast food in our hustle-and-bustle society. The startling revelation that kids spend on average 24 to 40 hours a week in front of a television set, depending on their age group, surely accounts for much of the rest of this epidemic, since time spent in front of a TV is time not spent running, jumping rope, or throwing balls on the basketball court. Recent research found that children from low-income families with a television in the bedroom watch five more hours of TV each week than their peers without a television in the bedroom. These same kids, says the study, are 40% more likely than their peers to be overweight. Another study found that the rate of obesity increases 2% for each hour of TV a child watches each day.
But the problem doesn't stop at a particular income level. If they are kids from middle- or upper-class families with resources, they are likely to spend an inordinate amount of time in front of a computer screen or playing video games. Since physical education has been whittled down to little or nothing in many public schools and there has been a sharp decline in youth sports participation, our kids are essentially out of luck when it comes to having either the opportunity for physical exercise or any kind of school or community encouragement for planned sports activities. In fact, fewer than half of U.S. schoolchildren participate in daily physical education. All this is happening at the same time as fast-food and soda consumption within school walls is increasing. Though some school districts have decided to ban the sale of soft drinks on school campuses, far too few schools have established such a sensible policy. So it's really up to us to get our kids moving and to see to it that their meals are nutritionally sound.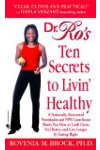 More About this Book
Dr. Ro's Ten Secrets to Livin' Healthy
In this one-of-a-kind book, Dr. Rovenia M. Brock—known as Dr. Ro™ to fans of Black Entertainment Television's Heart & Soul—reveals practical, satisfying ways for African American women to eat...
Lifestyle seems to be a major contributing factor although it's also a bit of an umbrella term. With more convenience foods, packed with calories and low in nutrition, readily available to youth we have seen the incline of the waistline. There are many parents who do not allow so called "junk foods" in the house yet kids still seem to expand past their growing capabilities. It seems that in todays fast paced environment more parents are working longer hours and more children are relying on television, video games, and computers to occupy free time. Combine that with a common spread fear of letting your child wander too far from home and and overabundance of calories and BAM: obesity strikes. Good habits can be formed just as easily as bad habits though. It just takes some education and practice.
First, don't depend on the school system to provide the proper physical exercise for your child. School budgets are being cut drastically and physical education is the first to take a hit. Also, there is a wide variety of students and skills in each class, so tailoring a workout program suitable for any child is near impossible.
Second, set the example. Don't force your child to eat steamed spinach every night while you enjoy your personal pizza. Set a healthy example for them to follow. Most of the time, children who were raised in an active environment and taught the importance of good nutrition tend to stick with a healthy lifestyle well into their adult years.
Third, seek professional guidance. Find a youth trainer in your area to work one on one with your child. You can also look for after school programs that are offered as part of healthy living awareness.
Explain the importance of maintaining balance from nutrition to fitness to fun and your child will eat up the information. Contact a coach that specializes in youth fitness for more information.
If you want to find out more about camps, afterschool programs and family fitness please visit: www.michellecfitness.com.
In recent decades, overweight and obesity among both children and adults have increased dramatically and recent data shows that almost 20 percent of U.S. school-aged children are obese. The reason for the increase in childhood obesity is likely a combination of several factors, including too many calories and too little physical activity.
Children are taking in excess calories from several sources, including sodas, candy, and snack items like chips. Food is everywhere, including in places where it was previously unavailable, such as at gas stations and bookshops. Portion sizes, both in restaurants and at home, are bigger than they used to be. American children, on the whole, eat a diet higher in fat, sodium, and added sugars, and lower in whole grains, fruits, vegetables, and lean dairy products, than they should be consuming.
Also, children are not getting enough physical activity to balance the energy they're consuming.
Changes in the home are so important. Healthy eating and physical activity are a family affair.
If you look at all the statistics, you can see that childhood obesity has increased faster than the national deficit. And you may be asking yourself why this happened. It's not one reason; it's a whole bunch of them.
Kids have more access to junk food. Manufacturers are combining more addictive ingredients -- saturated fat, simple sugars and salt -- in prepared treats like Cinnabons that cause kids to want to eat more calories. Schools are eliminating or decreasing time spent in recess and phys ed. Kids spend more time in front of the TV, so they're not only sitting more, but they're also exposed to lots of ads for junky foods. Today there's less of a sense of community, so kids spend less time outside and don't walk to school.
That's just scratching the surface. We could go on and on about all the things that make it difficult for kids to maintain a healthy size. But in the end, the choice is up to you: You can either engage in the blame game and come up with all the reasons why it's easier for your kid to eat ice cream and entertain herself with her PlayStation Portable, or you can be a leader and make the changes that will improve your child's life now and in the future.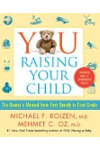 Continue Learning about Childhood Obesity