Why are childhood vaccinations so controversial?
Much controversy surrounds the use of vaccinations, but they are unfounded. Pediatricians are constantly educating parents on the facts about childhood immunizations. Many concerned moms and dads search the Internet for answers and find informational websites -- however, these sites may not be objective and some may provide false information.

More parents want to delay immunizations because they believe the ingredients are questionable. Their motives are well-meaning and protective. However, the information they discover is false. It's important that you get information from proper sources, such as the Centers for Disease Control and Prevention (CDC). Don't do a random web search.

One controversy relates to delayed vaccinations. Some parents prefer individual shots for their child, and then wait to see if there is any troubling response or side effect. But such a delay could put your infant or toddler at risk for harmful diseases.

Today, combination vaccinations are available. There has been substantial progress in reducing the number of trips to the doctor for parents who follow the recommended infant immunization schedule. At each check-up between 2 months and 6 months of age, an infant nowadays can typically expect three shots and one vaccine by mouth per visit. That's almost half as many shots as expected a few years ago.

Parents with any doubts about vaccines should understand that infants are most vulnerable to any disease. The passive immunity passed on from the mother goes away over the first six months.

Childhood vaccinations are so controversial because untruths and myths about vaccines have been circulated for hundreds of years. Complaints and concerns range from invasion of privacy and "bodily integrity" to concerns about safety, the use of animals to prepare and test vaccines, and religious issues.

Some parents refuse to vaccinate their children. The most recent controversy around vaccines stems from suspicion of a possible link to the rising rates of autism of either the preservative thimerosal, which contains mercury, or the measles component of the MMR (measles/mumps/rubella) vaccine. Parental concern led to numerous scientific investigations regarding such links, with study after study finding no connections. Nonetheless, thimerosal was phased out of most vaccines in 2001.
In a nutshell, here's the conflict: There's surely enough data to show that vaccines do save lives and protect against illness (the size of that benefit may be debatable, but I consider it significant). There are also safety concerns (as is the case with any medication), in that there's not - and never can be - enough data to guarantee the safety of vaccines in any given individual, especially as they interact with other vaccines, drugs, foods, and that person's specific environment.

So what are we left with? In one corner, we have a group of people who examine the data and believe the advice of the majority of pediatricians and the government. These "support" people conclude that vaccines are much more likely to benefit their children than harm them and are helpful to the long-term health not only of children, but of the population at large. They cite data that show how many infant deaths are prevented every year by immunization and studies that show non-immunized children report more disease events that are categorized as "side effects of vaccine" occurring in immunized children (such as epilepsy; delayed development; communication difficulties).

In the other corner, we have a group of "against" people who believe that vaccines are detrimental to the long-term health of their children, that no studies effectively show that vaccines are safe, and that the full range of serious consequences being caused by vaccines is being minimized and ignored.

The great news is that there is some common ground: Both sides acknowledge that the debate has forced vaccines to become safer, and that's a good thing. Beyond that, your decision may ultimately come down to a) what kind of person you are at heart (trusting of the medical profession or skeptical of it), b) how tolerant you are of risk, and c) what kind of family history of disease you have (whether you're relatively healthy or have genetic dispositions for things like allergies and autism).

I think you are smart enough to digest the arguments and make rational decisions for your children. Most people will follow the official guidelines, which offer the least chance of missing important vaccinations. Others will follow alternative schedules to reduce to the smallest degree possible the potential perceived complications.

Individuals need to customize their own programs with willing physicians as advisors. The one-size-fits-all schedule is dangerous for too many kids.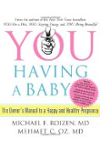 Continue Learning about Childhood Vaccinations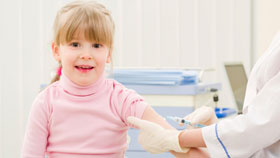 Immunizations help protect your child from disease. Vaccines are routinely given by your doctor. Learn more from our experts about childhood vaccinations.