The Centers for Disease Control (CDC) provides a schedule for immunizations that lists which shots should be given at certain ages. If you would like to learn more about the vaccines, the CDC website is an excellent source of reliable information. If your child has missed any vaccines, it is possible to alter the schedule in order to catch up. This can be arranged with your doctor.
You can educate yourself to make an informed, conscious and customized choice based on your family's beliefs and values. Essentially, you have three options.
Vaccinate according to the US Government and American Academy of Pediatrics' Approved Guidelines – The advantage of the standard plan is that most doctors follow it, making it easier to avoid mistakes, especially if you're moving or switching pediatricians at any point. Combining injections saves money (since many insurers won't pay for alternative plans) and avoids traumatizing the child with multiple injections at every doctor's visit. The downside, some believe, is that some of the early vaccines (like Hepatitis B at birth) are unnecessary for low-risk babies.
Vaccinate according to a popular pedicatrician's guidelines and your own plans – Here, you'd still get the recommended vaccines, but they're spaced apart a little more, thus exposing your child to fewer foreign substances at once and spreading that exposure out over a longer period of time. The downside is that it means more doctor visits, more exposure to sick kids who are at those doctors' offices, more money, more periods of post-shot grumpiness, and more risk of your child contracting a disease during infancy.
Not to vaccinate your child – Children at higher risk need vaccination. That includes those children living in cities who take public transportation, whose parents work in healthcare, who travel (or whose parents travel), and who live in communities with immigrants. We also recommend immunization for kids who live around people at high risk for contracting diseases (like grandparents and those whose immune systems may be compromised), and those who spend time in settings with other children, such as in day care. Also kids who are cared for someone who may be exposed through any of these means (like a nanny who lives in a neighborhood of immigrants or travels to work on public transportation).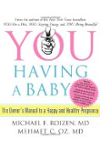 Continue Learning about Childhood Vaccinations