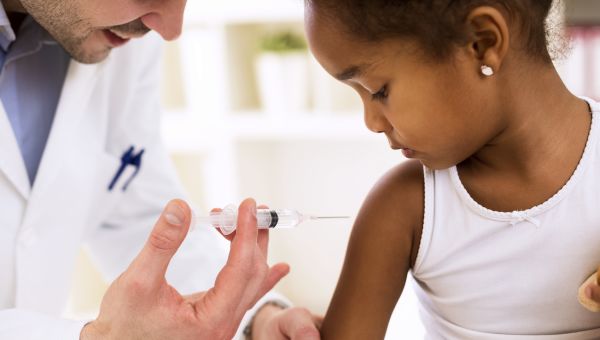 Worried about vaccine safety? A study has good news that they do more good than harm: Not only do vaccines reduce misery, they save lives -- and are cost-effective. In 2009 alone, vaccinating kids in the U.S. against a wide range of illnesses prevented an estimated 42,000 deaths and 20 million cases of disease; along the way they saved $13.5 billion in healthcare costs.
But some folks worry vaccines are dangerous -- and avoid getting them or inoculating their children. That's why it's such good news that a study in the journal Pediatrics found serious complications from vaccines are extremely rare and the evidence is very strong that the measles/mumps/rubella (MMR) vaccine is NOT associated with autism. They also bluntly identified serious adverse events that have happened (very, very infrequently): MMR vaccines have triggered febrile seizures; the varicella vaccine is associated with complications when given to someone with immune deficiency; and rotavirus vaccines may be related (again rarely) to gastrointestinal blockages. Vaccines are not absolutely safe, but weighing all the data, the benefits of vaccinations exceed the risks by about 40,000 to 1.
So, talk to your doc to see if you need shingles and pneumonia vaccines, as well as boosters for whooping cough, tetanus, etc. And for children, lets give kids protection from disease.
Medically reviewed in August 2019.