The classic diagnosis of chicken pox/varicella (viral) is made when you see three types of lesions at once: red bumps, blisters, and scabs, all coming out in crops. Chicken pox is contagious until all of these lesions are crusted over, which is usually within a week in kids who have had the vaccination but still get it (which happens about 10 percent of the time), and ten to twenty-one days for those who didn't get the vaccine.
Chicken pox is highly contagious, so your child will have to be quarantined until she is fully scabbed over. It is especially dangerous for infants, fetuses, seniors, and immune-compromised individuals to risk exposure.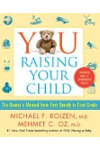 Chicken pox or varicella is a highly contagious, common disease that can cause low-grade fever, rash, complications such as pneumonia and encephalitis, and in severe cases, death. Fetuses of women who contract varicella during the first two trimesters of their pregnancy can acquire congenital varicella syndrome; if a woman is infected between five days before giving birth and two days after, the baby will acquire the virus, which can be fatal. In addition to preventing chicken pox, the varicella vaccine can also protect adults from contracting shingles, a very painful condition that affects more than 30 percent of unvaccinated adults.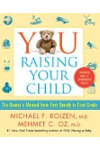 Chickenpox (varicella) is a highly contagious viral infection that is transmitted by airborne droplets containing the varicella-zoster virus. The main characteristic of the infection is an itchy rash of spots that blister and crust. Once you've been infected, the virus remains dormant in the body. If reactivated, varicella-zoster can cause shingles (herpes zoster), an infection that produces very painful blisters on the skin. Most infections in childhood are not serious, but some serious complications can occur: pneumonia, inflammation of the heart, infection of the brain (encephalitis), and Reye's syndrome, a rare but very severe condition causing liver dysfunction and inflammation of the brain.
Continue Learning about Chicken Pox