Here are some ways to have cleaner air in your home:
Keep your windows open whenever possible.
Use an air filter; the best choice for your home is a high-efficiency particle air filter (HEPA).
Replace your air conditioner filter yearly.
Clean your air ducts every three years. Partial cleaning of ducts can make your air worse, so do a good job when you attack the clumped-up material.
Check and clean your humidifiers, because they can harbor toxins.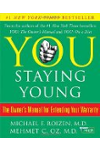 Continue Learning about Chemical Toxins