People with fine lines or wrinkles on their face, acne scars, or skin discoloration such as age spots or freckling may benefit from a chemical peel. People with pale skin and light hair tend to experience the best results from a chemical peel. Depending on the type of skin problem they have, people with darker skin may also experience good results.
Chemical peels are useful for reducing fine lines, melasma, and sun damaged skin. In general the peels will exfoliate the epidermis while also increasing collagen and elastin formation in the papillary level of the dermis. This leads to decrease depth of wrinkle lines and a reverse of sun damage including actinic keratosis.
Chemical peels are good for treating dull skin, facial pigmentation, sun damage, fine lines and wrinkles and even acne. Your physician will decide what type of peeling agent is most appropriate depending on the condition you are treating and on how much downtime you are willing to accept. In general the deeper the peel, the more downtime you will have and the more impressive the results will be.
TCA is "melanotoxic," destroying melanosomes that make pigment, so this kind of peel is ideal for treating melasma or superficial discoloration. A moderate chemical peel (20% to 30% TCA or 40% to 70% glycolic acid) is a less expensive way to improve your complexion with almost immediate gratification. It's the poor man's (or woman's, as the case may be) laser. Chemical peels are an effective way to tackle fine lines, dull skin, and sun damage with lots of brown spots. But only a robust (at least 30% TCA) peel will make significant changes to extremely sun-damaged skin with a loss of elasticity.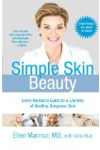 Continue Learning about Chemical Peels