A glycolic acid peel begins after all traces of makeup have been removed. Some doctors first scrape the skin with a blade to remove the dead upper layers of skin. Then a 20% to 70% solution of glycolic acid is applied. In salons, no more than 10% should ever be used by aestheticians. The acid is applied for two to seven minutes. The actual peel stings a little. Since the goal of this type of peel is no downtime, I usually start with a low concentration of acid, applied for a short time. The peels are performed every two to four weeks, increasing either the concentration or the amount of time the acid is applied. The face is carefully observed while the acid is on the skin. If any swelling or blistering occurs, the peel is immediately stopped. While the goal is no peeling, blistering or flaking can occur.

This peel is a well-thought-out procedure. While the acid is relatively strong, small amounts are applied. The peel is stopped by spraying a weak base on the face, so weak that it could even be sprayed into the eyes without harm. When the acid is neutralized, a small amount of heat is produced, along with water and oxygen, causing the acid to foam. The face is sprayed with the neutralizer until there is no more foaming. A moisturizer is then used.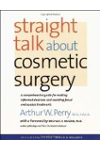 During a glycolic acid peel you may experience no sensation or you may experience a mild tingling which quickly maxes out and then quickly dissipates. The sensation of tingling is not threatening or uncomfortable. At no time during a glycolic peel should you feel burning or moderate discomfort and if you do, the peel should be neutralized with copious amounts of water immediately.

Continue Learning about Chemical Peels