Deep chemical peels use a solution containing phenol (the substance in Chloraseptic sore-throat spray) mixed with water, the caustic agent croton oil, and soap. The mixture is applied to the face slowly, because rapid peeling can cause irregular heart rhythms.

The peel is painless because the phenol numbs the skin in much the same way that Chloraseptic soothes a sore throat. Phenol is actually carbolic acid, an antiseptic that was first used by Joseph Lister. It causes the upper layers of skin to peel off. The face swells like a pumpkin for about a week. But when the skin finally heals, it is remarkably smoother.

Not only does this peel shrink the skin, it also causes the body to make new, healthy-looking collagen. For nearly three decades, the Baker-Gordon deep chemical peel was the best method to lessen wrinkles. As an added benefit, the peel decreases the chance of future skin cancers by removing sun-damaged cells. Profound skin lightening makes this peel less useful on people with any degree of brown color in their skin.

The terminology is a little confusing, because skilled doctors can alter the depth of the peel. Deep peels can be performed lightly and light peels can be performed deeply.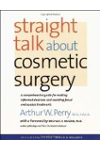 Continue Learning about Chemical Peels